Our list of the region's 150-plus most powerful women includes hometown heavyweights, national notables, and folks shaping things from the arts to medicine to the economy.
Power in Washington is a complicated thing to quantify. Some people have it by virtue of the office they hold. Others maintain it by virtue of their reputations, no matter what their business card might read. And in a political city, many of the most powerful among us owe their clout to voters—either the constituents who elect them directly or the national electorate who picks the government every four years.
That last factor is a reason why this year's Most Powerful Women list is replete with new names—not only did the government change, but the new administration put a lot more women into top jobs, starting with the vice-presidency.
Of course, not all power resides in high-profile arenas like politics. Some of the most powerful women on our list might be able to walk down Pennsylvania Avenue unnoticed—while still causing people to tremble in whatever other world they help shape.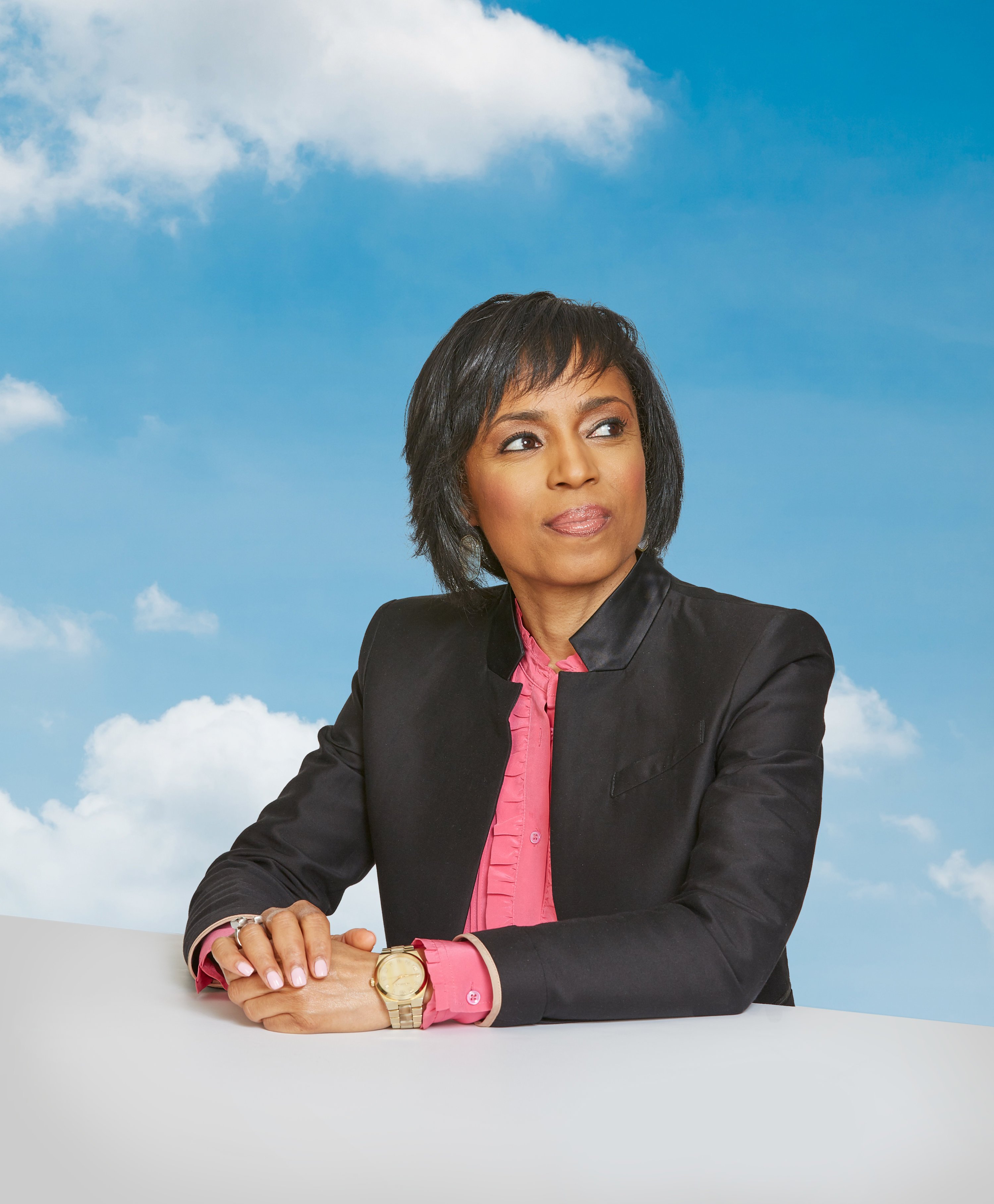 Angela D. Alsobrooks, Prince George's county executive. First elected in 2018, she has shot down rumors of a gubernatorial run, vowing to seek a second term leading Maryland's second-largest county.
Ann B. Wheeler, Prince William Board of County Supervisors chair-at-large. Wheeler has had to handle pressing matters, from Covid response to affordable-housing development, in overseeing her county.
Muriel Bowser, mayor of DC. The District's low-key chief executive was thrust onto an unexpected national stage last year while she coordinated with the federal government to respond to racial-justice protests, white supremacists, and a potential inauguration attack.
LaQuandra Nesbitt, DC Department of Health director. In an ordinary year, a health commissioner wouldn't be one of the capital's most powerful women. But this is no ordinary year, meaning all eyes are on the woman in charge of the city's Covid response.
Eleanor Holmes Norton, DC delegate to Congress, and Jennifer Wexton, US representative from Virginia's 10th District. The two women among the local congressional delegation have very different trajectories: Norton has held her position for 30 years, assembling a House majority for DC statehood. Wexton flipped her NoVa seat from red to blue only in 2018.
Kamala Harris, Vice President of the United States. Her election made history, but she's also been handed some of the new administration's trickiest portfolios.
Janet Yellen, Treasury Secretary; Deb Haaland, Interior Secretary; Gina Raimondo, Commerce Secretary; Marcia Fudge,Housing and Urban Development Secretary; and Jennifer Granholm, Energy Secretary. The Biden cabinet is conspicuously heavier on women than its predecessor was. Yellen, the former Federal Reserve chair, is the first woman to hold her powerful job; Haaland is the first Native American cabinet Secretary.
Katherine Tai, US Trade representative; Cecilia Rouse, Council of Economic Advisers chair; Susan Rice,Domestic Policy Council leader; Isabel Guzman,Small Business Administration administrator; and Evan Ryan, White House Cabinet Secretary. Among the women in other top jobs, Tai oversees one of the most politically explosive policy issues in the post-Trump era, while Rouse and Guzman have jobs whose importance has grown as a result of the pandemic-related economic crisis. Rice, a former national-security adviser, has made the biggest career shift of all.
Jen Easterly, Cybersecurity and Infrastructure Security Agency director; Avril Haines, director of national intelligence; Wendy Sherman,deputy secretary of State; and Samantha Power, USAID administrator. As CISA director, Easterly keeps an eye on cybersecurity threats, another scary and headline-grabbing topic. Haines's job is especially complicated as domestic terrorism joins the international kind as a concern. Sherman helps manage the US-China relationship, while Power seeks ways to leverage international assistance.
Lina Khan, Federal Trade Commission chair. The battle over tech monopolies will be one of the era's biggest political scrums, and Khan—a brilliant lawyer and antitrust expert—will be front and center.
Jen Psaki, White House press secretary, and Jen O'Malley Dillon, deputy White House chief of staff. The two Democratic campaign veterans help shape the President's communications and political strategy.
Neera Tanden, senior adviser to the President. Her nomination to run OMB may have blown up, but she's joined the administration as a top policy adviser.
Carla Hayden, Librarian of Congress. The f
---
Read Full Article at www.washingtonian.com
---