Here's our list of the experts and advocates, outside the government, who are playing big roles in Washington's policy debates.
For a long time, people have moved to Washington to change the world. Now more than ever, young people are eager to see improvements to our country, our climate, and our justice system. Unfortunately, polls have shown that many of those young advocates have little desire to serve in elected office. Well, there's good news for them (and us): The nation's capital is full of people who aren't elected but who shape the laws that govern the country and ultimately affect the course of history. What follows is a list of 500 of those stalwarts.
This year, we expanded the roster from 250. We sought out smart, innovative people who care about issues and spend a lot of time thinking about them. They have deep subject-matter expertise and significant understanding of how DC works, with the goal of getting action. They comprehend policy's nuances and complexities. And yes, they're all wonks in one way or another.
Most are not boldface names. They work on matters many of us don't follow daily—from making government run better to civil-rights reform. We've chosen people across the ideological spectrum, avoiding big-name "hired guns" whose influence often derives from their communication skills and network. We also didn't include elected officials and Hill or administration staff—the "influencees," so to speak.
Some names or companies may strike you as having a harmful effect. We're not passing judgment on whether every person's influence is for the greater good. We want to showcase those who wield it.
We tried to select policy areas that we felt the administration and the country are currently focusing on. For instance, we added two new categories: voting rights and trade policy. That gave us the chance to highlight people like CrowdStrike's Dmitri Alperovitch, who's bringing his global experience in security issues to a new policy think tank, and the National Urban League's Joi O. Chaney, who's leveraging her political expertise in the push for voting-rights protection.
Many of our choices have indeed served government in some capacity, like AEI's Scott Gottlieb and Google's Camille Stewart. We believe that the people we've included in this arena possess special insight into how to get an issue elevated. We also think some of the names here are likely to land in government in the future, either because of their ambition to serve or because they'll be tapped for their expertise.
Every one of the influencers shares a drive to understand a policy issue and propel it forward. DC has always been a city of thinkers—we believe that's a key attribute in making it such a special place.
—Catherine Merrill
To purchase a physical copy of our Influencers list, please email Sam Simmons at SSimmons@washingtonian.com.
Experts who ensure that businesses are competing fairly and that mergers are in the public's interest
David Chavern
News Media Alliance
President and CEO
As president of the news industry's largest trade organization, Chavern is trying to rewire the digital marketplace so publishers can land fair value for journalism that's being gobbled up by a few massive tech companies.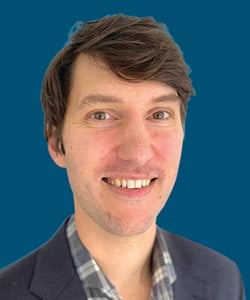 Teddy Downey
The Capitol Forum
CEO and Executive Editor
Downey runs the subscription-based site that focuses squarely on antitrust enforcement, corporate investigations, and mergers and acquisitions, often besting the better-resourced competition.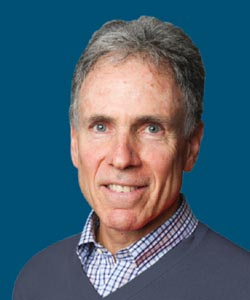 Mark Hansen
Kellogg Hansen Todd Figel & Frederick
Partner
Hansen is leading the team combating the Federal Trade Commission's charge that Facebook operates as a monopoly. He notched an important court victory for the social-media giant last summer.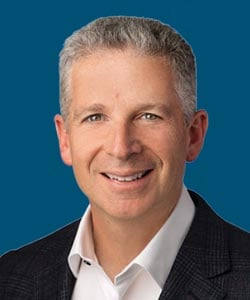 Mark Isakowitz
Google
Vice President, Government Affairs and Public Policy, US and Canada
With political criticism of Big Tech growing, Isakowitz is in charge of pushing back on behalf of one of Silicon Valley's iconic brands. He has opposed a flurry of House leadership's antitrust bills, claiming that several would "break" popular consumer services.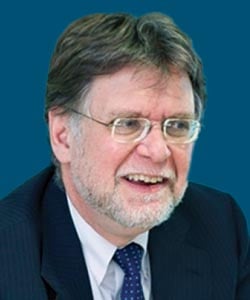 William Kovacic
George Washington University
Professor
A former FTC chairman, Kovacic remains one of the most respected voices on antitrust issues, often quoted to tap his deep trove of historical caseload knowledge.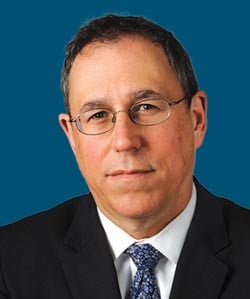 Barry Lynn
Open Markets Institute
Executive Director
Having fought corporate concentration through multiple administrations, Lynn is finally seeing his anti-monopoly vision take root in the Biden administration.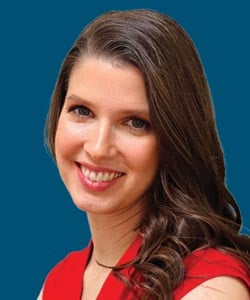 Sarah Miller
American Economic Liberties Project
Executive Director and Founder
Miller has played a central role in elevating the once-sleepy world of antitrust issues among policymakers. Her anti-Facebook coalition ruffled feathers from DC to Silicon Valley.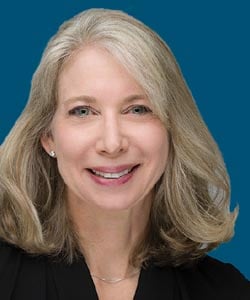 Diana L. Moss
American Antitrust Institute
President
An economist by training, Moss conducted a deep analysis showing how the risk of price fixing grows when the government permits drug-company mergers. Her work spurred a review of the Federal Trade Commission's merger policies.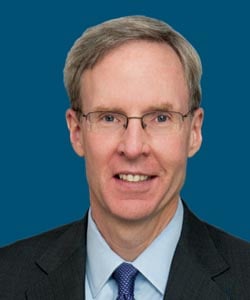 John Schmidtlein
Williams & Connolly
Partner
When Google needed a defense against the government's antitrust case, it turned to Schmidtlein, who has two decades of trial experience.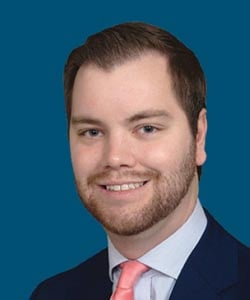 Jon Schweppe
American Principles Project, Director
Policy and Government Affairs
At a time when antitrust is a rare area with potential bipartisan agreement, Schweppe lobbied Republican lawmakers to get behind a half dozen bills that promote antitrust enforcement to blunt anticompetitive monopolies.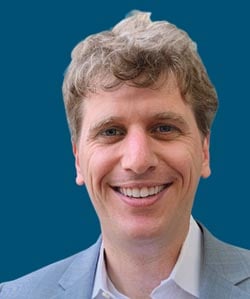 Matt Stoller
American Economic Liberties Project
Director, Research
In the two years since he published Goliath: The 100-Year War Between Monopoly Power and Democracyand launched his Substack, state and federal government agencies have filed more than a half dozen antitrust cases against Big Tech firms, which he attributes to his early work shedding light on the issues.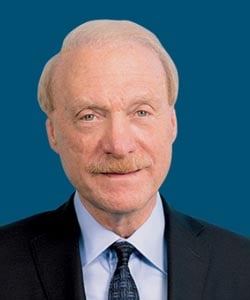 Jonathan Yarowsky
WilmerHale, Partner and Co-Chair
Public Policy and Legislative Affairs Practice
As the supply-chain bottleneck magnified the consequences of mergers, Yarowsky was called upon by Biden-administration officials to help recommend new antitrust structures that he says are forward-leaning but not "radical."
People who advocate for stable and secure financial systems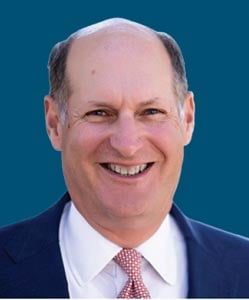 Greg Baer
Bank Policy Institute
President and CEO
Even through the pandemic, Baer's BPI—which represents universal, regional, and foreign banks—managed to increase the volume of research it provides for policy shapers, with a greater emphasis on the impact of fintech and cryptocurrency providers.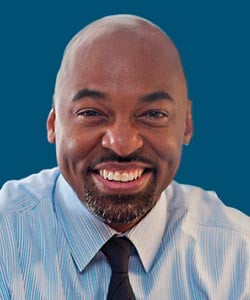 James Ballentine
American Bankers Association
Executive Vice President, Congressional Relations and Political Affairs
A former Capitol Hill staffer, Ballentine helped ABA's efforts in pushing Congress to update the nation's anti-money-laundering rules.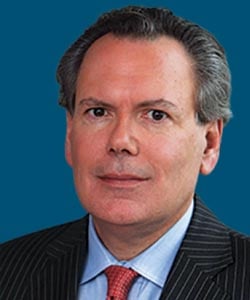 Kenneth E. Bentsen Jr.
SIFMA
President and CEO
The head of the trade association for the securities industry, representing 1 million employees, has thrown his support behind a transition away from LIBOR, the standard used to determine many interest rates.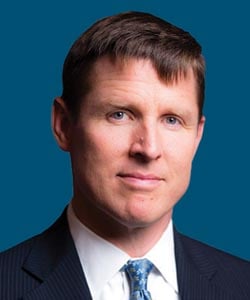 Tim Berry
JPMorgan Chase
Head of Global Government Relations
A former top aide to House GOP leader Kev-in McCarthy, Berry can easily gather and dispense Republican thinking on financial and business policy.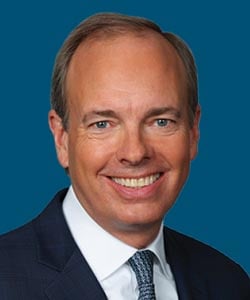 Robert Broeksmit
Mortgage Bankers Association
President and CEO
Broeksmit applauded the Treasury Department's move to suspend limits on purchases of select loans, which he warned was causing market disruptions.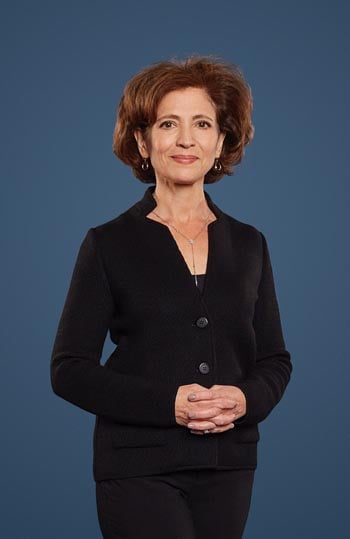 Naomi Camper
American Bankers Association
Chief Policy Officer
Camper champions improving financial access for those who don't have a bank, and she's a leading advocate for corporations to fold social responsibility into their missions.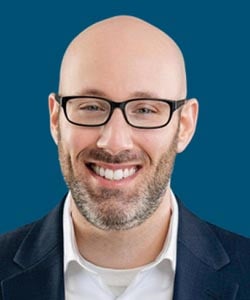 Jake Chervinsky
Blockchain Association
Executive Vice President and Head of Policy
Chervinsky left Compound Labs last fall to join the association representing more than 60 cryptocurrency firms.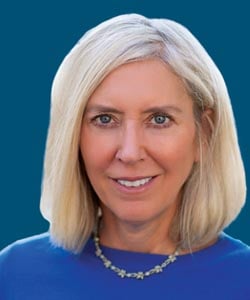 Kate Childress
Bank Policy Institute
Executive Vice President and Head of Public Affairs
Childress and her team have been closely involved in a handful of financial-services bills, including, perhaps most significantly, leading advocacy for the LIBOR transition bill.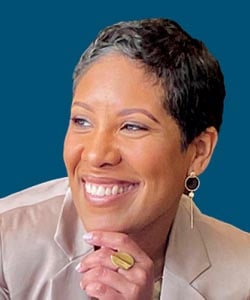 Nicole Elam
National Bankers Association
President and CEO
An alum of JPMorgan Chase and the NAACP Legal Defense and Educational Fund, Elam immediately became the voice on Capitol Hill for minority banks—from United Bank of Philadelphia to Optus Bank in Columbia, South Carolina—when she assumed her current role last year.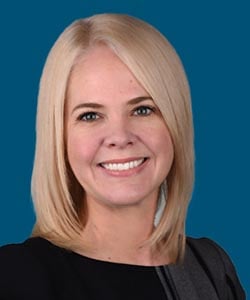 Tara Foscato
PNC
Managing Director and Senior Vice President, Federal Government Affairs
A former special assistant to the Federal Reserve, Foscato stands out among other regional bank lobbyists for her assertiveness, maintenance of relationships, and savvy judgment on when to deploy top-shelf executives to enter the legislative fray.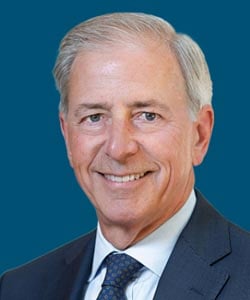 Kevin Fromer
Financial Services Forum
President and CEO
Fromer represents the regulatory and legislative interests of the US's eight largest globally regulated banks and has engaged with the Biden administration on how to create a more inclusive economy and reduce the carbon footprint of member institutions.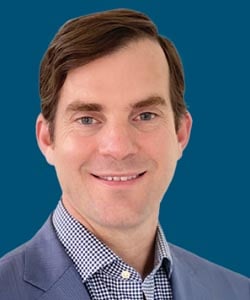 Tom Gannon
H&R Block
Vice President and Chief Government Relations Officer
After more than a decade with Mastercard, Gannon is managing legislative and regulatory strategy for the massive tax-preparation company, which operates 10,000-plus offices nationwide.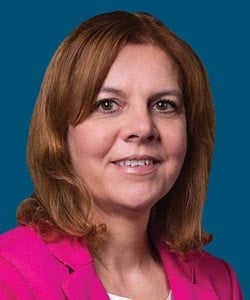 Tina Giorgio
ICBA Bancard
President and CEO
A former community banker, Giorgio runs Bancard operations for ICBA, which represents nearly 50,000 locations across the US. She's steeped in the ever-changing developments on payment processes.
Tiffany Haas
Financial Services Forum
Co-Head of Government Affairs
Haas represents chief executives of the eight largest US financial institutions, including Goldman Sachs, Bank of America, and Citigroup.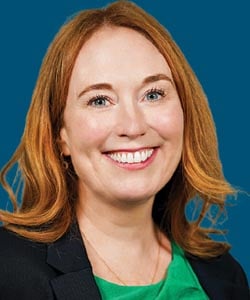 Bridget Hagan
Mindset
Partner
In her position with this bipartisan policy firm, Hagan works with financial and insurance institutions to help clarify regulatory provisions, credit rankings, and international insurance capital standards.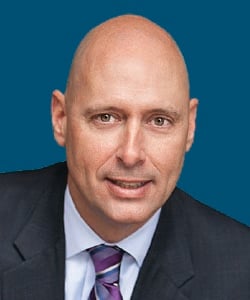 Richard Hunt
Consumer Bankers Association
President and CEO
Hunt, who is planning to step down this summer, has been an acerbic critic of the Consumer Financial Protection Bureau, pushing for it to be replaced due to what he calls a "flawed leadership structure."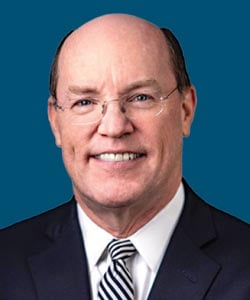 Dennis Kelleher
Better Markets
Cofounder, President, and CEO
At a time when Big Finance has deeper pockets than its foes, Kelleher isn't afraid to go against the grain in promoting the public interest, including insisting that the reappointment of Federal Reserve chairman Jerome Powell be very carefully reviewed, even though he enjoyed broad bipartisan support.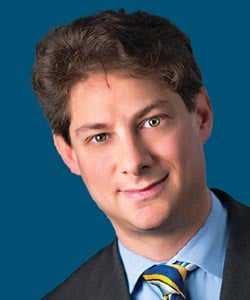 Aaron Klein
Brookings Institution
Senior Fellow
A former Treasury Department aide, Klein has shed light for policymakers on how banks wield overdraft fees to boost profits with almost no risk.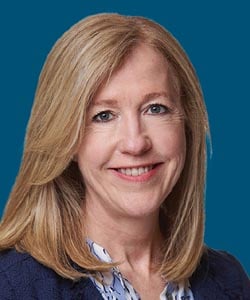 Jane Larimer
Nacha
President and CEO
Nacha governs the system that allows direct deposits to land in our accounts, and Larimer collaborated with the Treasury Department to improve the speed and accuracy of the monthly recurring child-tax-credit payments.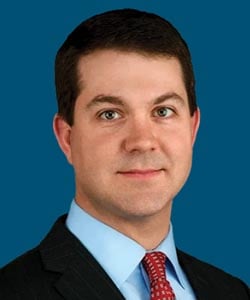 Walton Liles
Blue Ridge Law & Policy
Cofounder and Principal
Liles is one of the best-connected operators in the financial-services world, having developed strong relationships from Capitol Hill to the White House.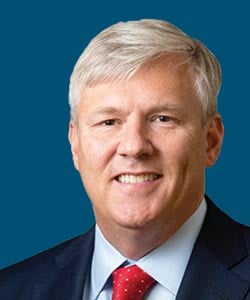 Drew Maloney
American Investment Council
President and CEO
In his role representing private-equity firms, Maloney waged an aggressive campaign against tax provisions that impacted carried interest as part of Democrats' Build Back Better plan.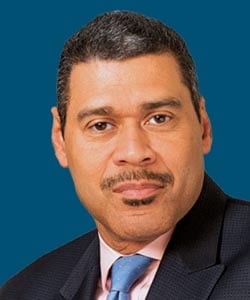 Doyle Mitchell
Industrial Bank
President and CEO
As head of one of the only minority depository institutions in the Washington area, Mitchell has found himself testifying on Capitol Hill on behalf of independent community bankers.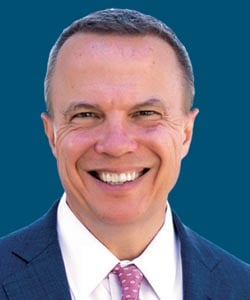 Bill Nelson
Bank Policy Institute
Executive Vice President and Chief Economist
Nelson translates the ins and outs of monetary policy to influencers and wields data to break down emerging trends such as green lending.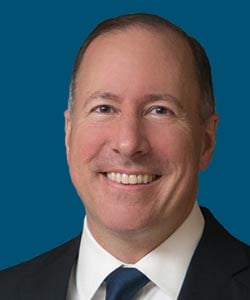 Rob Nichols
American Bankers Association
President and CEO
An advocate for the nation's $23.3-trillion banking industry, Nichols worked to remove the IRS reporting provision from the House version of the Build Back Better plan.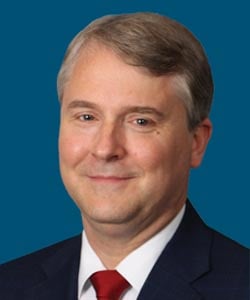 Andrew Olmem
Mayer Brown
Partner
A former deputy director of the National Economic Council in the Trump administration, Olmem is now lobbying on behalf of Coinbase, the largest cryptocurrency exchange in the US.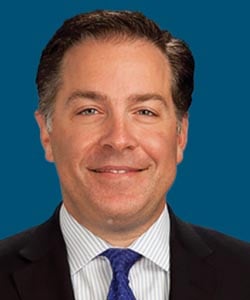 Michael Paese
Goldman Sachs
Global Head, Office of Government Affairs
Heralded by some as the most influential financial-services lobbyist in Washington, Paese has long held a goal to blow up the Volcker Rule, which prohibits banks from conducting certain investment activities and limits their dealings with hedge funds.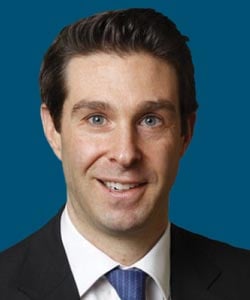 Brendan Reilly
Barclays
Managing Director and Head of US Regulatory Policy and Government Relations
A JPMorgan Chase alum, Reilly helms the Washington team for Barclays—which man-ages clients' money in more than 40 countries—as its investment-banking portfolio grows.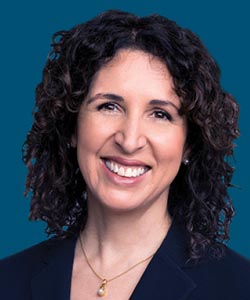 Rebeca Romero Rainey
Independent Community Bankers of America
President and CEO
Romero Rainey came out against a Treasury Department proposal requiring financial institutions to report customer account information to the IRS.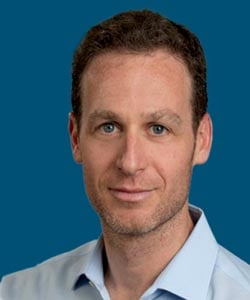 Jason Rosenberg
JPMorgan Chase
Managing Director and Head of US Government Relations
Rosenberg's influence on Capitol Hill is comparable only to Michael Paese's. Those who know him say his secret is to wield maximum impact without a trace of fingerprints.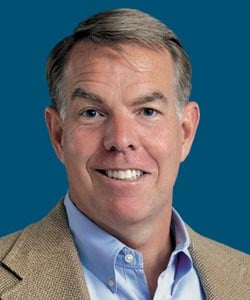 Dan Smith
Consumer Bankers Association
Executive Vice President and Head of Regulatory Affairs
With more than two decades of legislative and regulatory experience, Smith spent much of the last year helping coordinate banks' distribution of economic-impact payments from the CARES Act.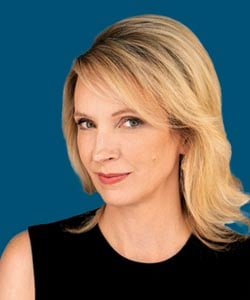 Kristin Smith
Blockchain Association
Executive Director
Smith represents the most prominent cryptocurrency organizations, pushing lawmakers for a comprehensive tax structure for these multiplying e-currencies.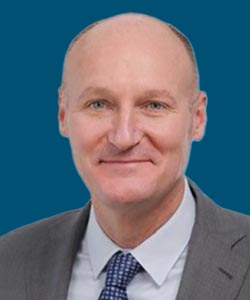 Michael Thompson
Goldman Sachs
Managing Director and Head of US Government Affairs
On most legislation in the financial-services realm, Goldman is the Goliath on Capitol Hill, and Thompson is well known for having the ears of all the key players.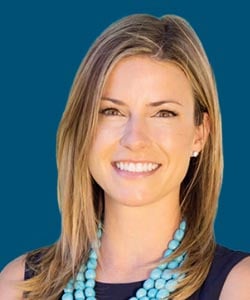 Jamie Wall
Securities Industry & Financial Markets Association
Executive Vice President, Advocacy
The voice for the nation's securities industry, Wall has expanded her team to ten advocacy experts educating policymakers on the capital-gains and dividend tax rates and how those incentivize investment and enhance retirement savings.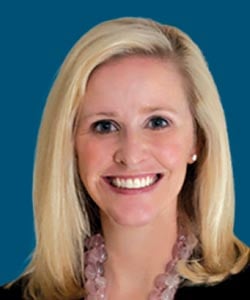 Alison Weiss
MassMutual
Head of Government Relations
Weiss spent the last year developing the effort to index outdated interest rates in the IRS code to improve financial protection for small businesses and families during an economic crisis.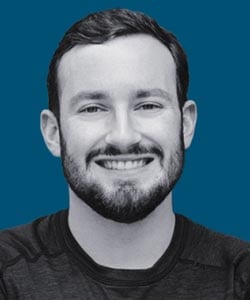 Miller Whitehouse-Levine
DeFi Education Fund Policy
Director
Whitehouse-Levine is attempting to reshape the debate around decentralized finance—the idea that transactions don't need to rely on a central system—by deploying a team to meet with every congressional office by April.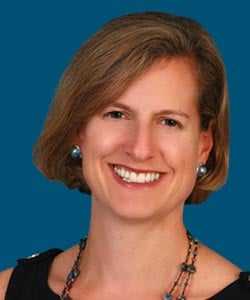 Candida Wolff
Citigroup
Executive Vice President, Global Government Affairs
A leading woman in the banking industry, Wolff has legislative prowess that derives from her time formulating strategy in the White House and for Republican leadership on the Hill.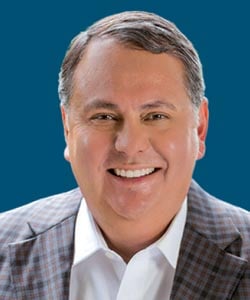 Ivan Zapien
Hogan Lovells
Partner
Zapien, a former Democratic chief of staff in the House and Senate, is plugged into the latest legislative maneuverings on everything from debt-ceiling standoffs to infrastructure.
These advocates fight to keep our commerce strong for employers and employees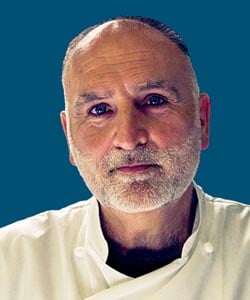 José Andrés
World Central Kitchen
Founder and Chief Feeding Officer
DC's celebrity chef uses his global profile to mobilize on behalf of the hungry (and, more recently, refugees from war-torn Ukraine), urging Congress to expand FEMA's emergency food program and continue to prop up the rebuilding restaurant industry.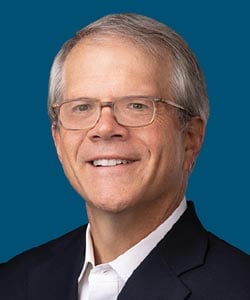 Bruce Andrews
Intel
Corporate Vice President and Chief Government Affairs Officer
Andrews left SoftBank for Intel to help lead the company's push for semiconductor investment, which the federal CHIPS Act is designed to help stem.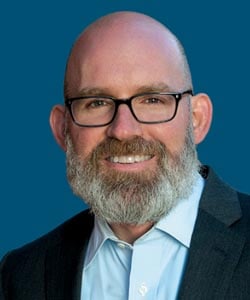 Binyamin Appelbaum
New York Times
Editorial Board Writer
The lead writer on economic and business issues for the Gray Lady, Appelbaum designs arguments as varied as the case for taxing the wealthy and why Americans should ditch TurboTax.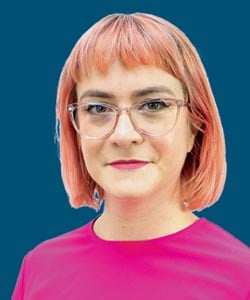 Kate Bahn
Washington Center for Equitable Growth
Chief Economist and Director, Labor Market Policy
Bahn is in the business of reshaping the narrative about how the labor market functions.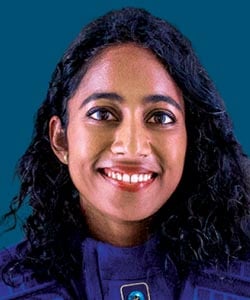 Sirisha Bandla
Virgin Galactic
Vice President, Government Affairs
Bandla is not only lobbying on behalf of the future of tourism—she's along for the ride, having been one of two women to fly to the edge of space with Richard Branson last summer.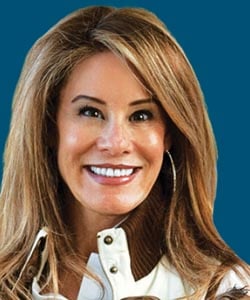 Abigail Blunt
Kraft Heinz
Strategic Adviser, Government and Environmental, Social, and Governance Affairs
Blunt changed roles last year, shifting from day-to-day issues to focus on broader, long-term, and global company challenges.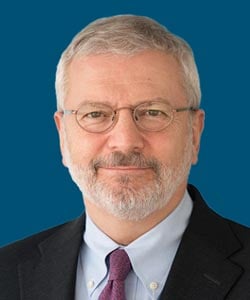 Joshua Bolten
Business Roundtable
President and CEO
The former chief of staff to President George W. Bush championed passage of last year's infrastructure bill, advocating for both small and larger businesses that signaled their support.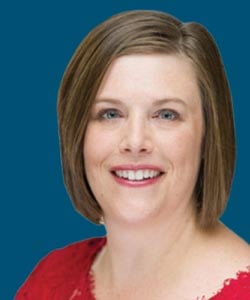 Betsy Booren
Tyson Foods
Managing Director, Regulatory Policy and Business Intelligence
Before her recent move from the Consumer Brands Association, she was an intermediary between member companies (like ButcherBox and PepsiCo) and OSHA, the FDA, and the White House in designating her industry's workers as "essential" in the pandemic.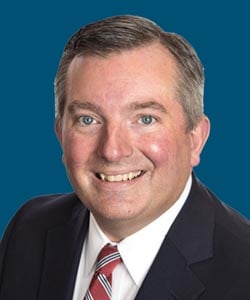 Neil Bradley
U.S. Chamber of Commerce
Executive Vice President, Chief Policy Officer, and Head of Strategic Advocacy
Bradley rallied opposition to the Democrats' reconciliation package, which included tax hikes, the ultimate anathema to business groups. But he's also been tasked with soothing tensions after the Chamber endorsed a slate of congressional Democrats for reelection.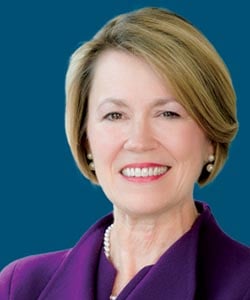 Heidi Brock
American Forest & Paper Association
President and CEO
As Americans continue to shift more of their purchasing power online, the trend has been a boon to cardboard manufacturers, leading to a thicket of potential regulatory challenges that Brock has been navigating for AF&PA members.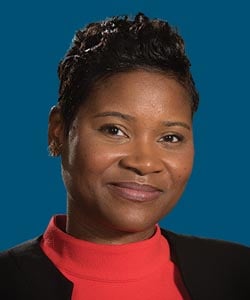 Roxanne Brown
United Steelworkers
International Vice President at Large
In support of the bipartisan infrastructure package, USW launched a "We Supply America" campaign to highlight all the elements that go into keeping the country running, from roads to pipes to water-system maintenance.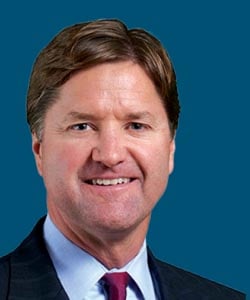 Dan Bryant
Walmart
Senior Vice President, Global Public Policy and Government Affairs
With stints at PepsiCo and the Department of Justice under his belt, Bryant now helms government affairs for the world's largest private employer.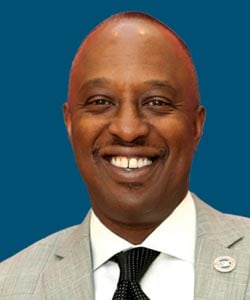 Ron Busby
US Black Chambers
President and CEO
In response to a flood of African American business closures, Busby launched the country's first-ever national certification program for Black-owned businesses.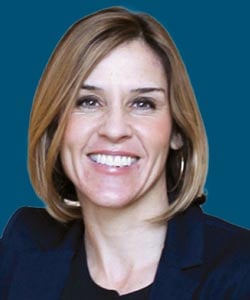 Dawn Buth
National Collegiate Athletic Association
Director, Government Relations
As Congress ramps up its scrutiny of college athletics—including introducing a bill to force the NCAA to change how it investigates schools—Buth is working to beat back claims that it's a monopoly in need of more guardrails.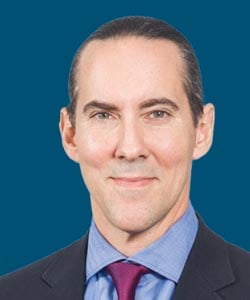 Stephen Ciccone
Toyota
Group Vice President, Government Affairs
Toyota lobbied against a tax incentive that would have been available only to consumers purchasing electric vehicles made by organized labor. The proposal was backed by the White House and the United Auto Workers.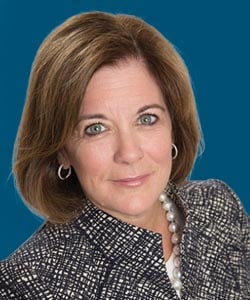 Suzanne Clark
U.S. Chamber of Commerce
President and CEO
In her first year, the Chamber boss pledged to form the biggest coalition businesses ever put together to defeat the Democrats' reconciliation package.
Brian Conklin
SoftBank Group
Senior Vice President, Managing Partner, and Head of Global Government Affairs
The former Bush-administration official helms advocacy for this Japanese multinational conglomerate, which has an estimated annual revenue of nearly $60 billion.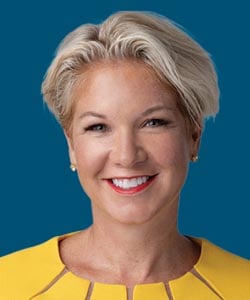 Ashley Davis
West Front Strategies
Founding Partner
An alum of the George W. Bush White House, Davis worked on drug-pricing provisions in the Build Back Better legislation that eventually were scrapped by Democrats.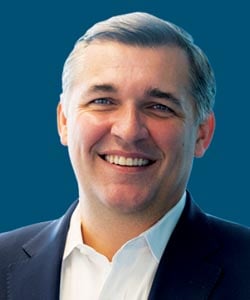 Brian Dodge
Retail Industry Leaders Association
President
Dodge led a coalition of businesses asking Congress to pass the INFORM Consumers Act, which would crack down on the proliferation of counterfeit and stolen goods being sold on the internet.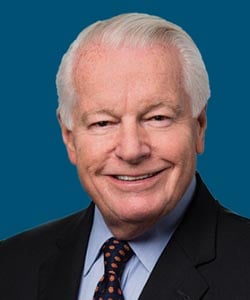 Roger Dow
U.S. Travel Association
President and CEO
Dow says businesses have been too restrictive in letting employees return to in-person meetings and conventions, but he believes corporate travel will rebound this year.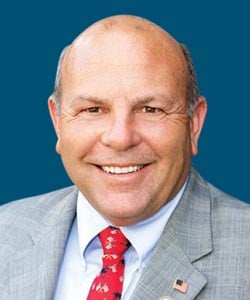 Zippy Duvall
American Farm Bureau Federation
President
Duvall lobbied against Democrats' Build Back Better spending proposals and tax increases, which he said would be shouldered by America's farmers and ranchers who have fed the country during the pandemic.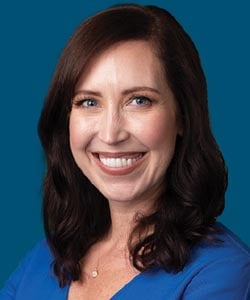 Katie Beirne Fallon
McDonald's
Executive Vice President and Chief Global Impact Officer
Few companies have the reach of the Golden Arches, which serves more than 65 million customers a day. The former Obama-administration aide added a new dedicated Global Impact Team to bring together dozens of global policy and sustainability experts.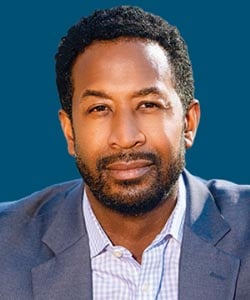 Derrick Figures
Sierra Club
Director, Labor and Economic Justice Program
Figures, who previously worked at the American Federation for Teachers, championed the PRO Act, which would enshrine all workers' rights to join a union.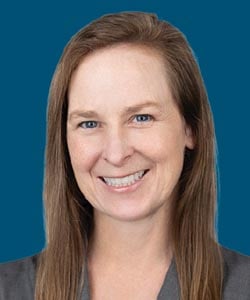 Susan Fox
Walt Disney Company
Senior Vice President, Government Relations
Fox, who has been with Disney for two decades, was tapped last winter to succeed Richard Bates, who died unexpectedly. The sprawling media company is attracting greater congressional scrutiny for its filming in China.
Geoff Freeman
Consumer Brands Association
President and CEO
Freeman, whose association represents more than 1,700 popular brands, became one of the leading voices urging the Biden administration to offer more clarity and specifics on how companies should handle vaccination requirements.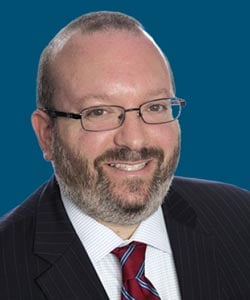 Jon Gold
National Retail Federation
Vice President, Supply Chain and Customs Policy
As a representative for apparel companies, Gold expressed frustration at the Biden administration's refusal to lift the Chinese tariffs imposed by the Trump White House.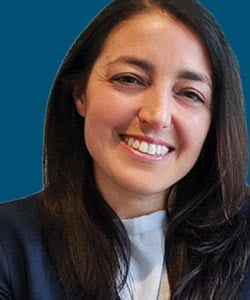 Susanne Sachsman Grooms
Kaplan Hecker & Fink
Partner
A former chief counsel to Representative Elijah Cummings, Grooms slid into the private sector this year to launch a congressional-investigations practice that advises companies on how to deal with House Oversight Committee inquiries.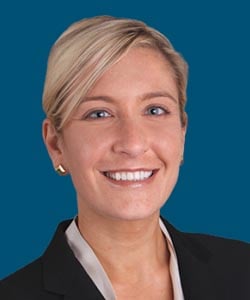 Caroline L. Harris
Capitol Tax Partners
Partner
A former tax attorney at the U.S. Chamber of Commerce, Harris now provides advice for clients looking to navigate complex tax proposals, including businesses with interests before Congress.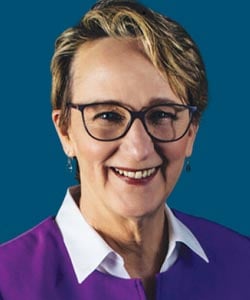 Mary Kay Henry
Service Employees International Union
International President
Arguably the most influential union voice within the White House, Henry mobilized SEIU members to focus on promoting the core elements of Biden's Build Back Better plan.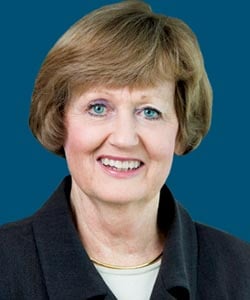 Jennifer Hillman
Council on Foreign Relations
Senior Fellow, Trade and International Political Economy
Hillman wrote a paper on why China isn't likely to invest in Afghanistan, even after the US withdrawal last summer.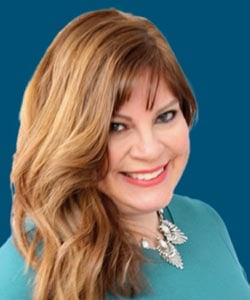 Desiree Hoffman
UAW
International Representative
For Hoffman, last year was consumed with combating auto-industry opposition to the electric-vehicle tax credit included in Build Back Better.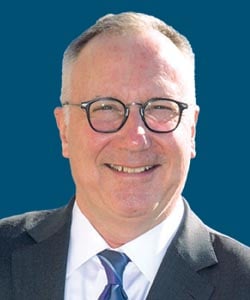 Robert Holleyman
Crowell & Moring
Partner
A former deputy US trade representative, Holleyman has experience in China, India, and beyond, with a special focus on the digital economy, market access, and cross-border data flows.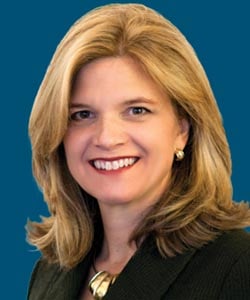 Selina Jackson
Procter & Gamble
Senior Vice President, Government Relations and Public Policy
A former World Bank special representative, Jackson leads a P&G team of more than 60 policy and advocacy experts who make up a potent presence on Capitol Hill.
Chris Jahn
American Chemistry Council
President and CEO
Jahn opposed any budget pay-fors that would reinstate long-expired Superfund taxes. He warned that they would increase costs on a variety of materials.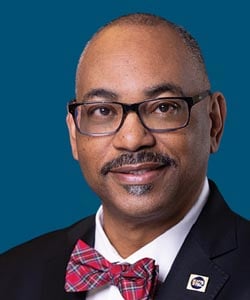 Everett Kelley
American Federation of Government Employees
National President
The head of the largest union representing federal employees, Kelley appeared before Congress to push for more rights and protections for transportation-security officers in the increasingly turbulent skies.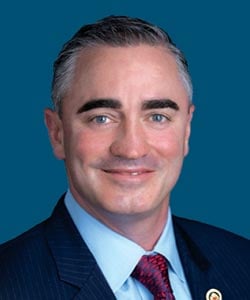 Edward Kelly
International Association of Fire Fighters
General President
Kelly, who represents 325,000 members, worked with Michigan congressman Dan Kildee on a provision in the reconciliation package to protect them from gear made with toxic chemicals.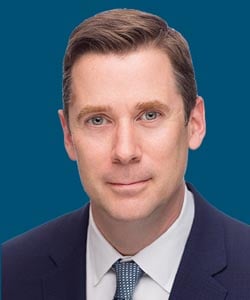 Sean Kennedy
National Restaurant Association
Executive Vice President, Public Affairs
Kennedy scored a win in getting the Small Business Administration to expand its loan program as restaurants continue to face uncertainty amid the lingering pandemic.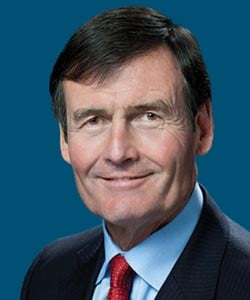 Tom Kuhn
Edison Electric Institute
President
Kuhn represents America's investor-owned electric companies, which are on the hunt for funding mechanisms to transition to carbon-free technologies.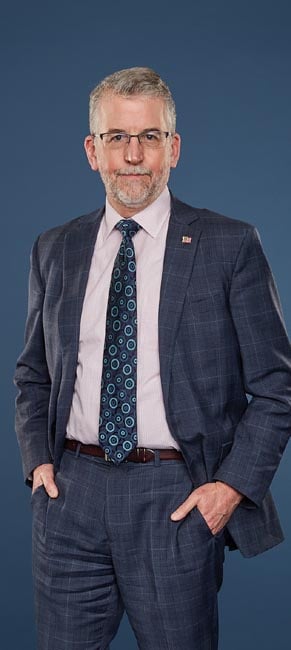 Stephen Lamar
American Apparel & Footwear Association
President and CEO
Lamar was one of the first to sound the alarm on supply-chain disruptions that triggered shortages and price increases on clothing and shoes.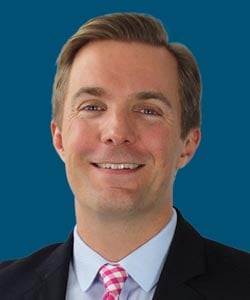 Mike Layman
International Franchise Association
Senior Vice President, Government Relations and Public Affairs
Layman fought against the Democrats' PRO Act, a bill aimed at boosting labor, which he has called an "existential threat" to the recovery of franchises.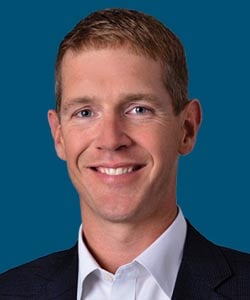 Brett Loper
American Express
Executive Vice President, Government Affairs
Loper uses his Capitol Hill experience to navigate the policies impacting the credit-card company that issues the most transactions in the world.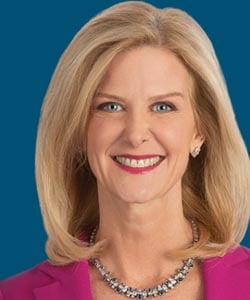 Katherine Lugar
American Beverage Association
President and CEO
Lugar heralded a bipartisan legislative push to bring more transparency to the price of aluminum, the largest commodity cost for beverage makers.
Robb MacKie
American Bakers Association
President and CEO
MacKie warned his members and policymakers about the rising prices in 49 of the top 50 ingredients, potentially raising the cost of baked goods by 5 to 10 percent.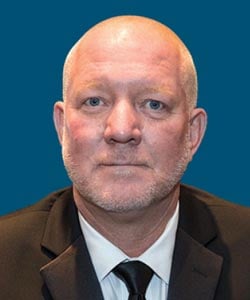 Sean McGarvey
North America's Building Trades Unions
President
McGarvey vigorously pressured House lawmakers to accelerate the infrastructure bill, calling the bargaining process between moderates and liberals a "nightmare in Washington."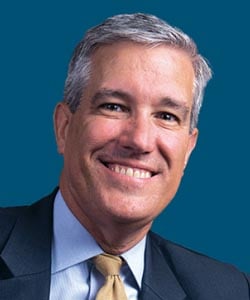 Jim McGreevy
Beer Institute
President and CEO
McGreevy has lobbied strongly against aluminum tariffs while continuing his campaign to make his organization the country's premier trade group for brewers.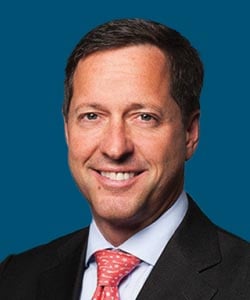 Bill Miller
American Gaming Association
President and CEO
After the roughest year in its history, with nearly 130 casinos transforming into vaccination clinics, Miller is convinced that the gaming industry is back on its strongest footing ever.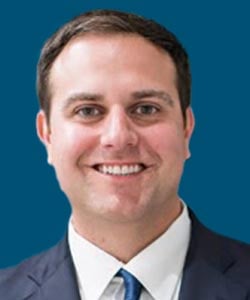 Jonathan Nabavi
National Football League
Vice President, Public Policy and Government Affairs
As legalized sports betting grows, Nabavi has been in contact with lawmakers at all levels to protect the league's interests on issues of data use, information sharing, and types of objectionable betting practices.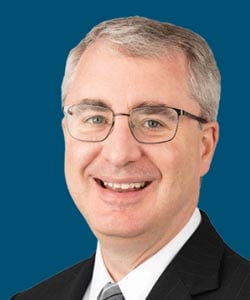 Aric Newhouse
National Association of Manufacturers
Senior Vice President, Policy and Government Relations
Newhouse didn't mince words in his work lobbying against Democrats' proposed corporate-tax increases in the Build Back Better plan, declaring to the Washington Post: "We're doing it in every way you can imagine."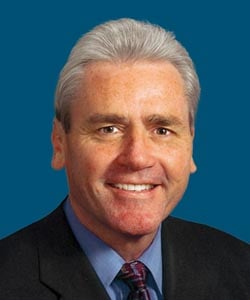 Terry O'Sullivan
Laborers' International Union of North America
General President
A fiery orator unafraid to pull punches, O'Sullivan accused the Biden administration of "pandering to environmental extremists" when it canceled the Keystone XL pipeline.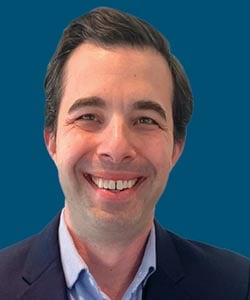 Eli Peterson
TransUnion
Senior Vice President and Deputy General Counsel
Peterson leads the firm's cross-business strategy, with a particular focus on privacy matters, regularly engaging policymakers on how to safeguard consumers' information.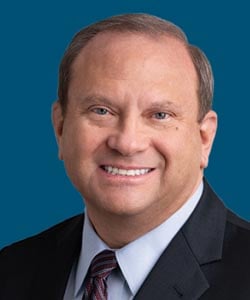 Paul Richman
Insured Retirement Institute
Chief Government and Political Affairs Officer
Richman guides the trade association that represents the supply chain for the insurance retirement industry, which explores what safety-net retirees will need. He was a leading proponent of the Secure Act 2.0, a plan to help 401(k) holders boost their retirement savings.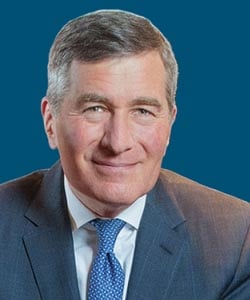 Charles H. Rivkin
Motion Picture Association
Chairman and CEO
Rivkin, who represents not only the old movie studios but also their rival disrupter Netflix, led a global coalition to reduce digital piracy and protect original creativity.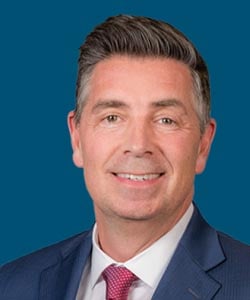 Chip Rogers
American Hotel and Lodging Association
President and CEO
Rogers won an ECPAT-USA Freedom Award in June for his campaign to train hundreds of thousands of hotel employees in how to prevent human trafficking.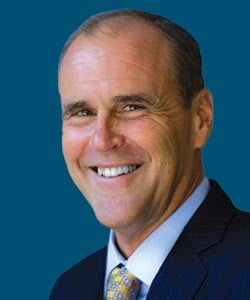 Randy Russell
Russell Group
President
An agricultural-policy expert who also worked for the Pillsbury Company, Russell is steeped in the country-of-origin labeling debate, helping alter a provision that was later revoked by the World Trade Organization.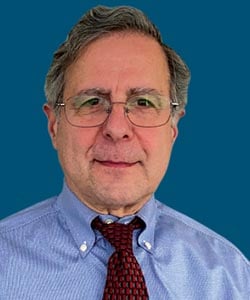 William Samuel
AFL-CIO
Director, Government Affairs
Samuel became a leading advocate for moving the Biden administration's Build Back Better plan with expediency, hailing it as the largest investment in workers since the New Deal.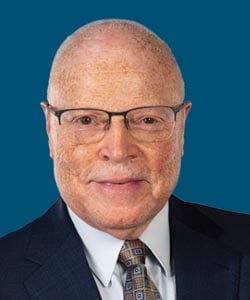 Lee Saunders
American Federation of State, County & Municipal Employees
President
Saunders helped secure $350 billion in direct aid to states, cities, and towns to prevent public-sector layoffs and restore essential services.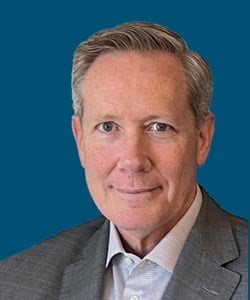 Jock Scharfen
Cargill
Senior Vice President, Global Government Relations
Having served on the National Security Council for three Presidents, Scharfen brings a global perspective as Cargill, the Minnesota-based food corporation, expands its Asia-Pacific footprint.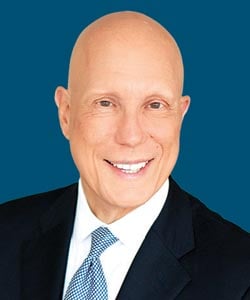 Matthew Shay
National Retail Federation
President and CEO
Shay advocates for the nation's largest private-sector industry, representing more than 50 mil­lion workers.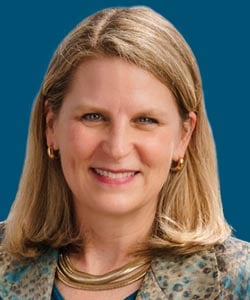 Liz Shuler
AFL-CIO
President
Elected in August after the sudden death of Richard Trumka, Shuler is the first woman to lead the federation in its 66-year history. She advocated for workers' strikes to place pressure on businesses and politicians.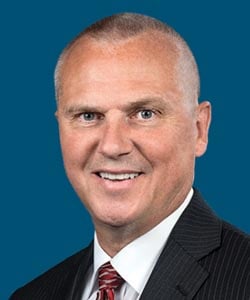 Lonnie R. Stephenson
International Brotherhood of Electrical Workers
International President
Though opposed to the Green New Deal, the IBEW's Stephenson lent important support to President Biden's jobs plan, which he thinks will spur a renaissance in manufacturing.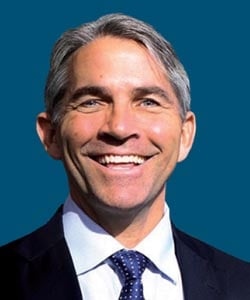 Chris R. Swonger
Distilled Spirits Council of the United States
President and CEO
Swonger and his team worked to have the HALT and RIDE acts included in the bipartisan infrastructure bill, a provision that aims to utilize in-vehicle technology to prevent drunk driving.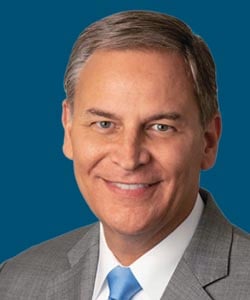 Jay Timmons
National Association of Manufacturers
President and CEO
NAM, which represents 14,000 companies, helped manufacturers promote vaccination, and Timmons led by example. After mandating Covid vaccines for employment at NAM, he achieved 100-percent compliance by August.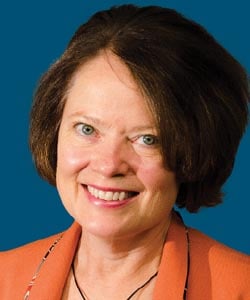 Julie Tippens
American Federation of Government Employees
Director, Legislative, Political, and Mobilization Departments
Tippens was brought aboard the union last fall after spending decades on Capitol Hill as chief of staff to three different members.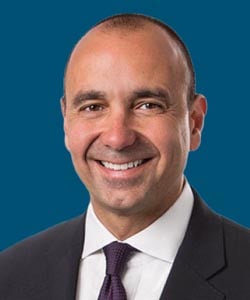 Don Vieira
Sequoia Capital
Global Chief Legal Officer
Vieira, a former Justice Department chief of staff, helps advise on financial reviews conducted by the Committee on Foreign Investment in the US.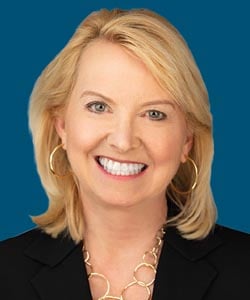 Lezlee Westine
Personal Care Products Council
President and CEO
Westine's 600-member cosmetic and personal-care companies include Idaho's Artisan Labs, Texas's Jack Black, and New York's Revlon.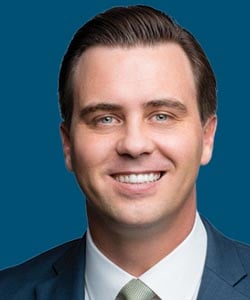 Robert Yeakel
National Grocers Association
Director, Government Relations
Yeakel's group represents thousands of retailers, wholesalers, and suppliers during a period when the industry remains on the frontlines of Covid-related health and inflation issues.
Experts who help ensure that our country's policies, laws, and programs are nondiscriminatory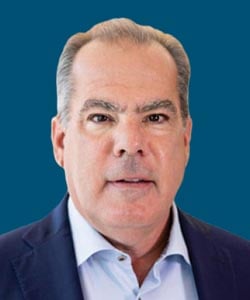 James Ackerman
Prison Fellowship
President and CEO
Ackerman runs the Christian-rooted fellowship maintaining that prisoners and former prisoners can be restored to more productive lives within and outside of incarceration.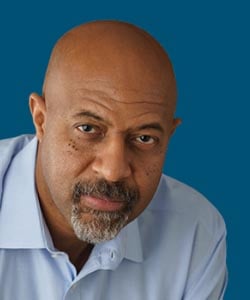 Roy Austin
Meta
Vice President, Civil Rights, and Deputy General Counsel
Austin built a ten-person team focused on addressing how the social-media giant—the recently rebranded parent company of Facebook—impacts historically marginalized communities.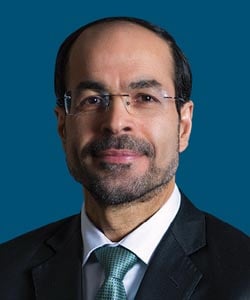 Nihad Awad
Council on American-Islamic Relations
Cofounder and Executive Director
When Customs and Border Protection officials seized a shipment of tiles to decorate Muslim holy spaces, it was Awad—high-profile leader of the advocacy group for America's 3.5 million Muslims—who was out front calling for their release.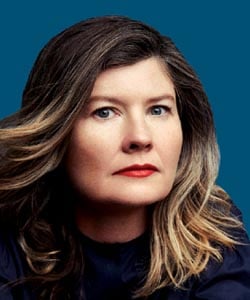 Kris Brown
Brady
President
Even as the gun issue seemed to lose political urgency last year, Brown—head of this gun-violence-prevention group named for Jim and Sarah Brady—continued to lobby for a law that would make it illegal to sell or transfer any firearm without a background check.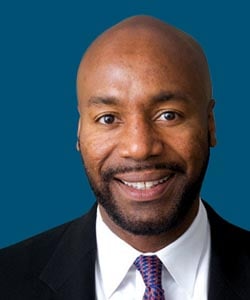 Paul Butler
Georgetown Law
Professor
One of DC's most recognizable experts on legal issues around police overreach, he was a legal analyst during NBC's coverage of the verdict in Ahmaud Arbery's murder. Butler pointed out that while criminal trials aren't instruments of social change, they can indicate progress in equal-justice cases.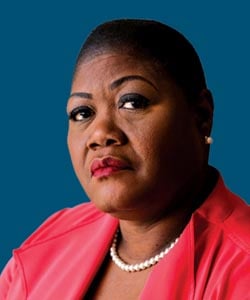 Melanie L. Campbell
National Coalition on Black Civic Participation
President and CEO
Campbell has been at the tip of the full-throttle effort to push Congress to pass voting-rights reforms, staging demonstrations on Capitol Hill.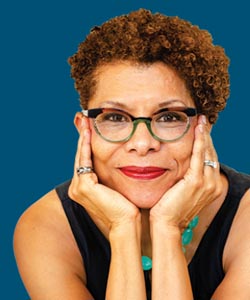 Sheryll Cashin
Georgetown Law
Professor
Cashin testified before a House subcommittee on exclusionary single-family zoning, which looms as one of the hottest intra-Democratic issues, especially in the country's pricier blue parts. She earned national media attention for her account of the rescinding of a Maryland light-rail project that would have benefited Black neighborhoods.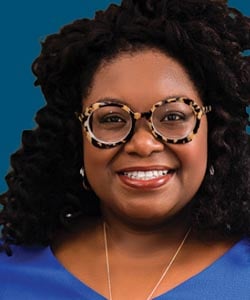 Joi O. Chaney
National Urban League
Executive Director, Washington Bureau, and Senior Vice President, Policy and Advocacy
Chaney was intimately involved in securing and choreographing meetings between civil-rights groups and West Virginia senator Joe Manchin during the debates over voting rights.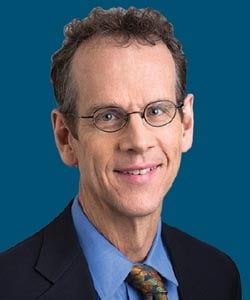 David Cole
American Civil Liberties Union
National Legal Director
Cole has clung to the view that the ACLU must defend free-speech rights of even those it opposes politically.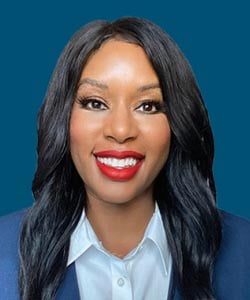 Amber Goodwin
Community Justice Action Fund
Founding Director
Goodwin was invited to the White House last spring for an event on gun violence and has testified before the House Judiciary Commit-tee to shed light on how the issue affects minority communities.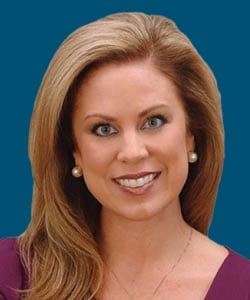 Holly Harris
Justice Action Network
President and Executive Director
Harris became a stinging critic of the Biden administration for failing to extend a home-confinement program for prisoners that was started during the pandemic.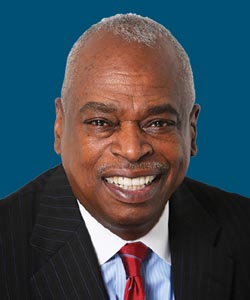 Wade Henderson
Leadership Conference on Civil and Human Rights
Former Interim President and CEO
Henderson lambasted Senate Republicans in an op-ed for opposing the nomination of Muslim American Dilawar Syed to a leadership post in the Small Business Administration.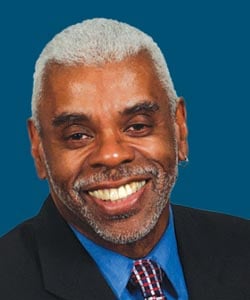 Ron LeGrand
National Criminal Justice Association
Policy Director
An attorney and former congressional staffer, LeGrand has consulted on criminal-justice issues for a host of clients, including Americans for Prosperity and Human Rights Watch.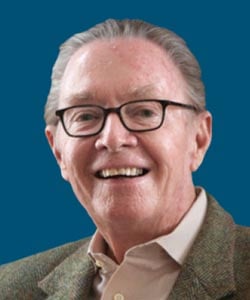 Jim Pasco
National Fraternal Order of Police
Executive Director
As Congress debated efforts to reform policing, Pasco was point man for the union representing the officers—a union that some activists accused of impeding reform. Nonetheless, he had direct contact with senators Tim Scott and Cory Booker.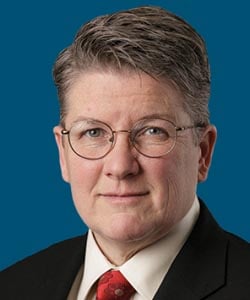 Liz Seaton
National LGBTQ Task Force
Policy Director
Seaton ensured that her group pressured the Biden administration to preserve the public-housing funding and vouchers included in the Build Back Better plan, arguing that a stable home is essential for marginalized communities to acquire economic justice.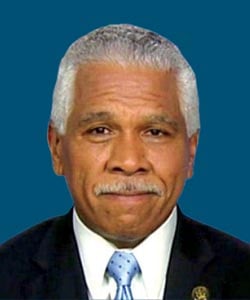 Hilary O. Shelton
NAACP
Director, Washington Bureau, and Senior Vice President, Advocacy and Policy
As policy director for the country's oldest and largest civil-rights organization, Shelton has a portfolio as wide as his reputation is authoritative.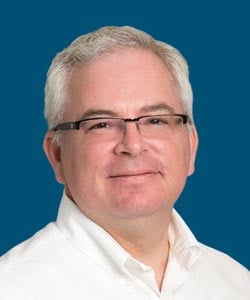 Vincent Talucci
International Association of Chiefs of Police
Executive Director and CEO
Talucci offered a key endorsement of Kristen Clarke, President Biden's choice to run the Justice Department's Civil Rights Division, which handles high-profile police-misconduct cases.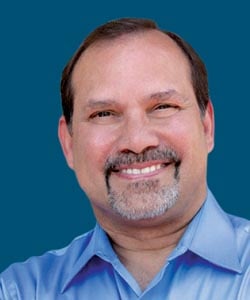 Danny Vargas
VARCom Solutions
President and Founder
Vargas orchestrated a multifaceted, bipartisan effort to pass and enact a law authorizing the creation of the Smithsonian's new National Museum of the American Latino.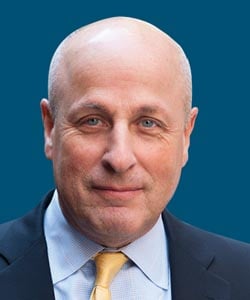 Chuck Wexler
Police Executive Research Forum
Executive Director
In a turbulent era of police coverage, Wexler—whose organization conducts independent research and produces reports on policing—has advocated for fostering better relationships with media to produce stories showing police as servants rather than villains.
From the impact of climate change to sustainable energy, these subject-matter pros advocate and promote policies that balance economic growth with our planet's future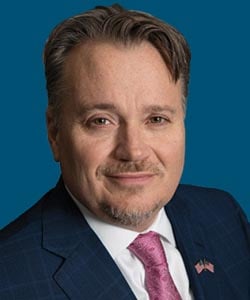 George David Banks
Bipartisan Policy Center
Fellow
A rare Republican climate activist, Banks was chief strategist for the minority on the Climate Crisis Committee, helping GOP leaders develop a policy strategy for when their party returns to the majority.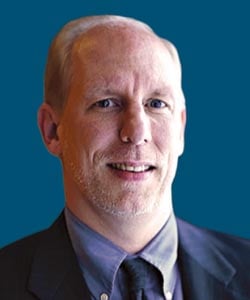 Paul Bledsoe
Progressive Policy Institute
Strategic Adviser
A Clinton-administration alum, Bledsoe has been raising awareness about the need to limit near-term temperature increases to preserve natural systems around the globe.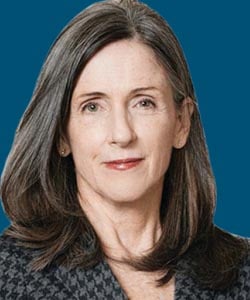 Carol Browner
Covington
Senior of Counsel
With the longest tenure of anyone as EPA administrator on her résumé, Browner has sterling clout in the environmental community, especially during a Democratic administration.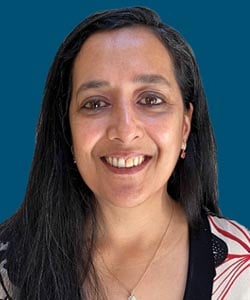 Rachel Cleetus
Union of Concerned Scientists
Policy Director, Climate & Energy Program
Cleetus, a policy expert at the nonprofit founded at MIT, testified before Congress to explain why more laws are needed to force fossil-fuel companies to disclose climate risks of their actions.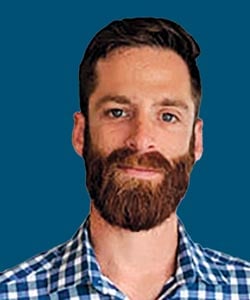 Zack Colman
Politico
Climate and Energy Reporter
Colman has spearheaded reporting on a series of stories about the cultural divisions within some of the most established environmental organizations, turning heads inside this policy silo.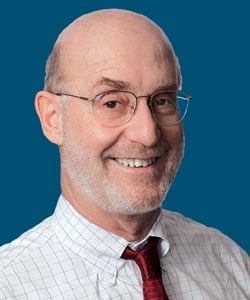 David Doniger
Natural Resources Defense Council
Senior Strategic Director, Climate & Clean Energy Program
Doniger is asking conservatives not to surrender on the issue of climate change, arguing that a real competition for environmentally conscious voters would spur legislative progress.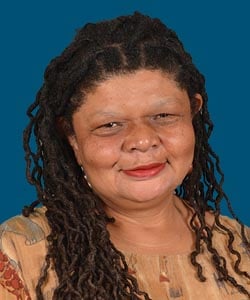 Leslie Fields
Sierra Club
National Director, Policy Advocacy and Legal
Fields, a former law professor at Howard University, has pushed the Sierra Club internally to invest time and resources in local environmental-justice issues.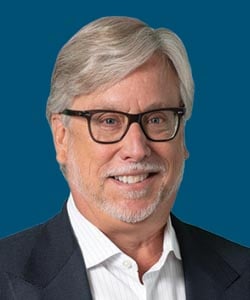 Rich Gold
Holland & Knight
Public Policy Leader
Gold has advocated for the Reconnecting Communities Act, a grant program to benefit infrastructure-reuse projects around the country.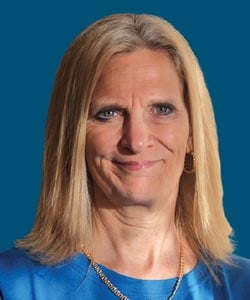 Elizabeth Gore
Environmental Defense Fund
Senior Vice President, Political Affairs
Gore gets into the weeds on legislative initiatives as varied as refurbishing orphan wells and the electrification of heavy-duty vehicles.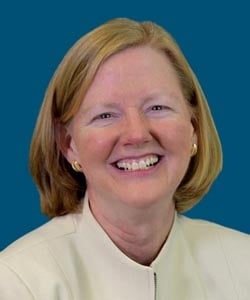 Lila Helms
National Fish and Wildlife Foundation
Executive Vice President, External Affairs
Helms helps direct the thousands of cleanup projects funded by NFWF, which has also devoted billions to conservation measures.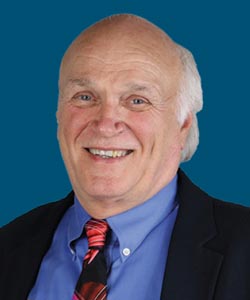 Gene Karpinski
League of Conservation Voters
President
Karpinski has overseen the league's largest-ever off-year advocacy campaign, urging passage of the Build Back Better legislation, which he believes would be the strongest climate-policy initiative in US history.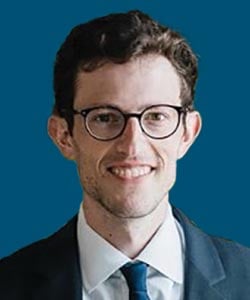 Joshua Siegel
Politico
Energy and Climate Reporter
Siegel has closely chronicled the slow-moving evolution of Republicans' positioning on climate change, establishing his work as imperative reading for those working on environmental issues.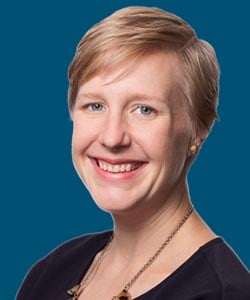 Shelley Vinyard
Natural Resources Defense Council
Boreal Corporate Campaign Manager
Vinyard keeps close tabs on companies' environmental impact, recently bringing scrutiny to Procter & Gamble's role in driving deforestation.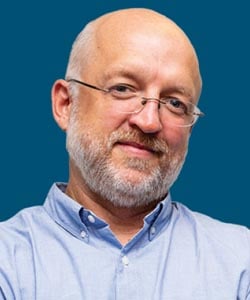 Jason Walsh
BlueGreen Alliance
Executive Director
Walsh, who leads an organization dedicated to melding labor and environmental coalitions, testified before the Senate Finance Committee last spring about how the United States could create economic opportunities by improving its offshore-wind supply chain.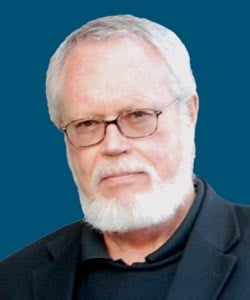 Durwood Zaelke
Institute for Governance & Sustainable Development
Founder and President
A pioneer on the need to cut greenhouse gases outside of carbon dioxide, Zaelke was described by one peer as the most influential operator on climate you've never heard of.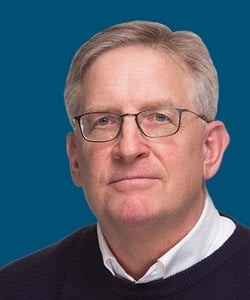 Cyril T. Zaneski
E&E News
Executive Editor
Through its five daily publications, Zaneski's E&E News—acquired by Axel Springer through its purchase of Politico—is a natural stop for government decision makers and business leaders seeking reporting on energy and environment issues.
Top local minds who advocate to make certain that our economic system works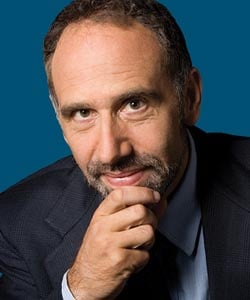 Dean Baker
Center for Economic and Policy Research
Cofounder and Senior Economist
Baker is a go-to resource for media trying to make sense of how conscious policymaking decisions prioritized the wealthy's interests over those of ordinary citizens.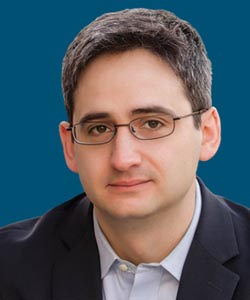 Oren Cass
American Compass
Founder and Executive Director
The former Bain consultant is constructing a counterintuitive economic philosophy on the right that's rooted in greater government intervention to achieve "common-good capitalism."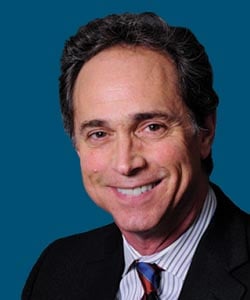 Frank Clemente
Americans for Tax Fairness
Executive Director
Clemente led a progressive campaign on Capitol Hill to raise $2 trillion in revenue through higher taxes on the rich and corporations, an effort that moderate Democrats pared back.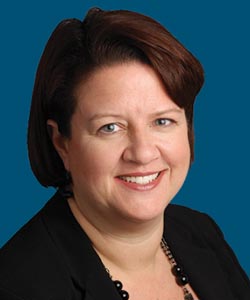 Judy Conti
National Employment Law Project
Government Affairs Director
Among economics and labor reporters, Conti is considered a dependable resource who knows more about the intricacy of unemployment issues than almost anyone else in this town.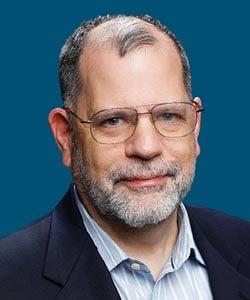 Tyler Cowen
George Mason University
Mercatus Center Chairman and Faculty Director
Cowen has written with concern about how Covid-19 is affecting broader, long-term migration around the world and presenting a threat to economic globalism.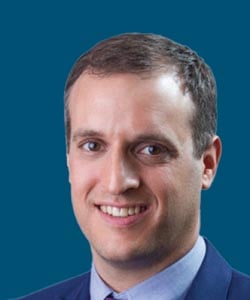 Adam Hersh
Economic Policy Institute
Visiting Economist
At the beginning of last year, Hersh released a series of reports that became the basis for the scale of fiscal stimulus needed for the US economy to propel itself out of the pandemic. Later, President Biden cited Hersh's job estimates for the infrastructure and Build Back Better plans.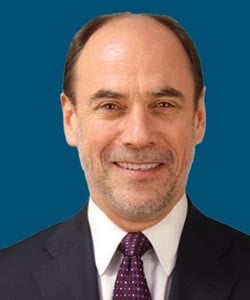 Douglas Holtz-Eakin
American Action Forum
President
The former Bush-administration Congressional Budget Office director is a leading voice on the right, who joined with Moody's Mark Zandi and Harvard's Doug Elmendorf to warn of higher inflation if Democrats pass their $2-trillion spending package.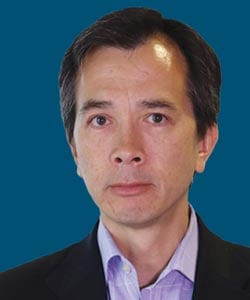 Greg Ip
Wall Street Journal
Chief Economics Commentator
Ip has drawn a readership for his finessed nuance. After a global climate-change report was released, he noted implications that were, he wrote, "both encouraging and sobering."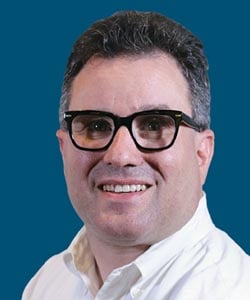 Eli Lehrer
R Street Institute
President
Funded by both the Koch brothers and George Soros, this free-market think tank tackles issues falling just outside the mainstream, such as electricity policy, flood insurance, and disinformation on college campuses.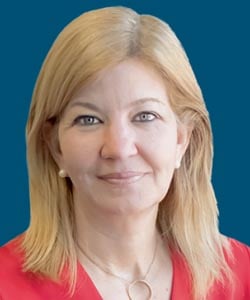 Maya MacGuineas
Committee for a Responsible Federal Budget
President
MacGuineas paints a bleak picture of America's fiscal policy, underscoring that US debt is still growing faster than the broader economy.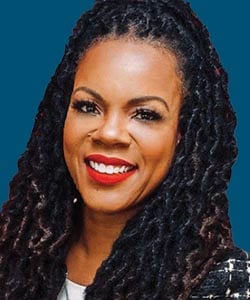 C. Nicole Mason
Institute for Women's Policy Research
President and CEO
With research experience in economic security, poverty, and entitlement reform, Mason is one of the youngest people and one of the few women of color to head a DC think tank.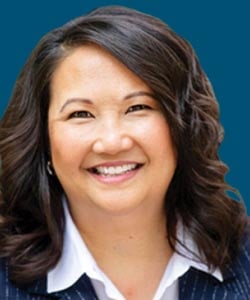 Joyce Y. Meyer
American Council of Life Insurers
Executive Vice President, Government Relations
Meyer's time working in both the House speaker's office and the White House has helped her build a Rolodex to assist ACLI member companies in navigating questions about retirement security.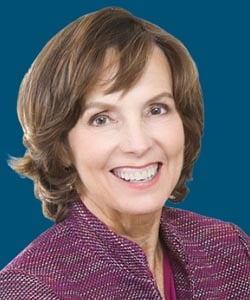 Susan K. Neely
American Council of Life Insurers
President and CEO
Neely is proud of a comprehensive program that ACLI created to close the racial-wealth gap by advancing access to financial security in underserved communities.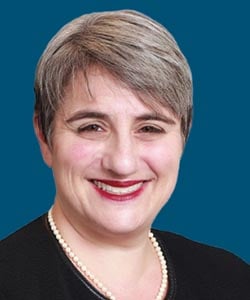 Sharon Parrott
Center on Budget and Policy Priorities
President
Parrot argued to policymakers that the biggest risk of Democrats' signature spending initiative was that it would shrink because lawmakers weren't willing to raise taxes and squeeze savings out of drug companies.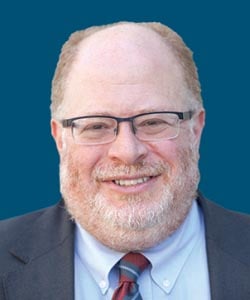 Adam Posen
Peterson Institute for International Economics
President
Posen, a former monetary-policy maker for the Bank of England before taking over this venerable think tank, predicts that inflation will remain above 3 percent throughout 2022 but will then gradually recede.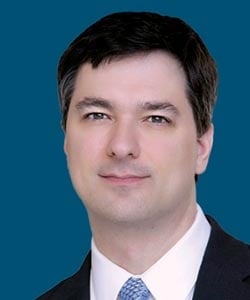 Brian Riedl
Manhattan Institute
Senior Fellow
Riedl composed a 118-page book of charts on spending, taxes, and deficits, which included many findings that buck conventional wisdom.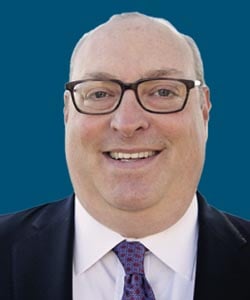 Manny Rossman
Harbinger Strategies
Partner
A former aide to Senate Republican leadership, the well-wired Rossman is an in-demand counselor on the intricacy of tax issues for members of both parties.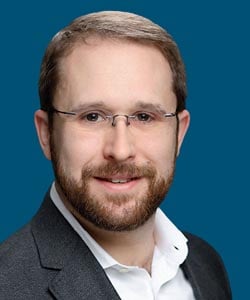 Daniel M. Rothschild
George Mason University
Executive Director, Mercatus Center
An R Street Institute alumnus, Rothschild heads the economics center's strategy and programs, wielding influence via his articles published by the Wall Street Journal, Reason magazine, and the Heritage Foundation, among others.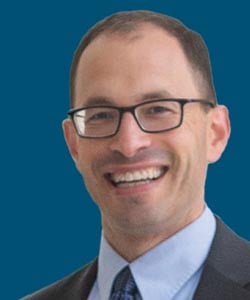 Richard Rubin
Wall Street Journal
US Tax Policy Reporter
Rubin has established himself as one of the most important journalists on economics for his explanatory reporting, such as his piece detailing who exactly would pay for a corporate tax increase.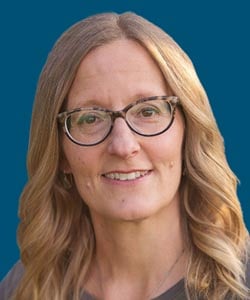 Heidi Shierholz
Economic Policy Institute
President
Shierholz—whose think tank skews liberal—has pushed back on Republican claims that the recovery package led to the inflation spike, pointing to Covid's supply shortage and a shrinking corporate tax base as the main contributors.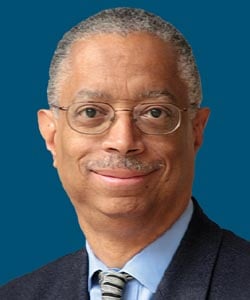 William E. Spriggs
Howard University
Professor of Economics
AFL-CIO
Chief Economist
Spriggs's dual roles make him a frequently quoted analyst on how race and gender impact the labor force and unemployment statistics.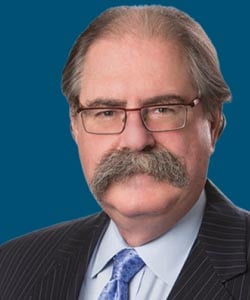 John Stanton
Hogan Lovells
Senior Counsel
A premier Washington tax lobbyist, Stanton boasts a diverse portfolio that includes navigating global tax issues, state pension plans, and changes to gaming regulations.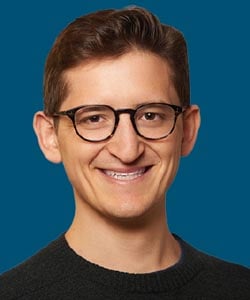 Jeff Stein
Washington Post
White House Economics Reporter
Stein became the reporter to talk to for 2020 Democratic presidential campaigns rolling out their econ policies. Now he's usually first to get his hands on the Biden administration's proposals.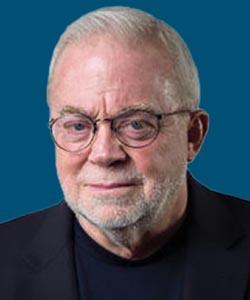 Jim Wallis
Georgetown University
Inaugural Chair and Director, Center on Faith & Justice
After scoring an invitation to the White House with other faith leaders, Wallis requested prayers for his "biblical priorities," such as the earned-income tax credit and an expansion of housing vouchers.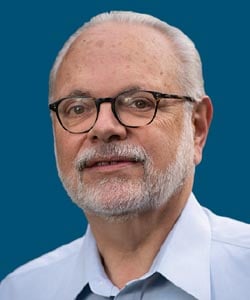 David Wessel
Brookings Institution
Senior Fellow
Wessel's book Only the Rich Can Play details exactly how opportunity zones ultimately made their way into the 2017 tax bill.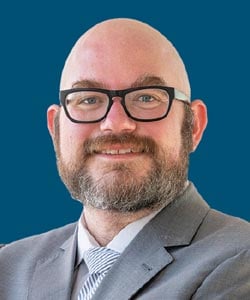 Matthew Yglesias
Slow Boring
Founder and Editor
Yglesias's witty and pervasive Twitter presence can annoy progressives, but through his Substack newsletter, Slow Boring, he still counts as one of the most influential voices on the policies shaping the administration.
Leaders of the policy reforms shaping our country's educational system at all levels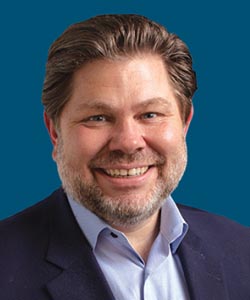 John Bailey
Walton Family Foundation
Adviser
Chan Zuckerberg Initiative
Fellow
Realizing that the debate around school reopenings during the pandemic was based on a flurry of different findings, Bailey set out to create a single comprehensive report summarizing 130 studies to help guide policymakers.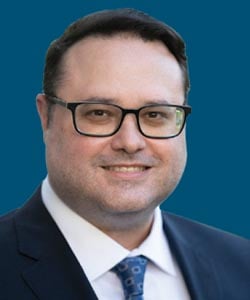 Mario Beovides
NALEO Educational Fund
Director, Policy and Legislative Affairs
Beovides was elevated to this position after guiding the leading Latino nonprofit's work on finding ways to boost diversity in the federal workforce.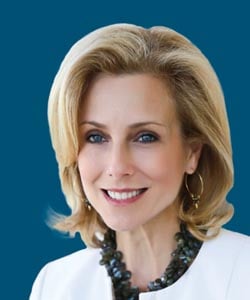 Katherine Bradley
CityBridge
Founder and Board Chair
Peers characterize Bradley as highly influential with policy shapers because of her wide network in the educational-entrepreneurship community and her unrelenting drive.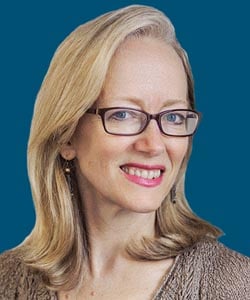 Kathleen deLaski
Education Design Lab
Founder
The social entrepreneur is trying to bend federal policymakers to permit more financial aid for students who pursue non-college-credit, workforce-relevant programs.
Max Eden
American Enterprise Institute
Research Fellow
Eden rubs some on the left the wrong way, but even his ideological foes credit him with reshaping debates on school discipline and critical race theory.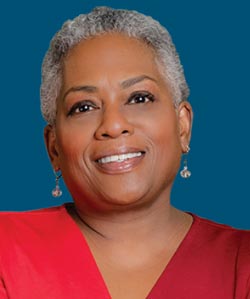 Denise Forte
Education Trust
Interim CEO
A former senior fellow at the Century Foundation, Forte sits at the heart of any policy battle where civil rights and education intersect, most recently the federal Pell Grant program.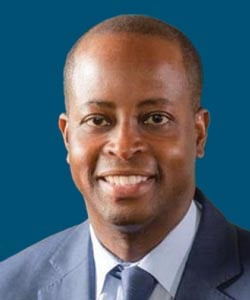 Wayne A.I. Frederick
Howard University
President
Writing in the New York Times, Frederick—who is also a surgeon at Howard University Hospital—made an appeal to the healthcare industry to invest more in patient outreach to minorities, whose care was disrupted during the pandemic.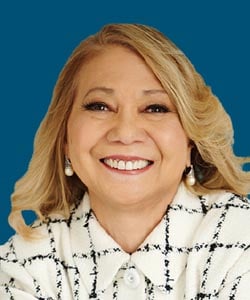 Mildred García
American Association of State Colleges and Universities
President
García has worked to lure resources to underfunded regional colleges and universities that serve first-generation Americans, low-income students, and people of color.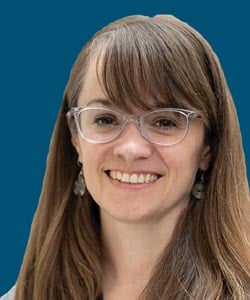 Alexis Goldstein
Open Markets Institute
Director, Financial Policy
One of the leading proponents for canceling student debt, Goldstein takes to TV to hammer away at tax inequities that favor the wealthy.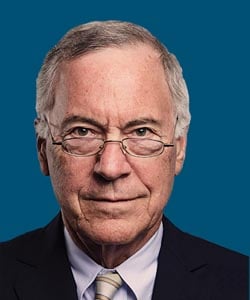 Steve Hanke
Cato Institute
Senior Fellow
Though the Biden administration removed him from a federal education board, heavy hitters on the right—including former Secretary of State Mike Pompeo—still seek out Hanke's wisdom.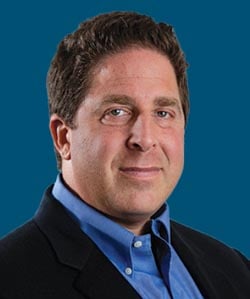 Rick Hess
American Enterprise Instit
---
Read Full Article at www.washingtonian.com
---