When Patricia McGuire, president of Trinity Washington University, attended the school as an undergraduate, it was a predominantly White institution. Now, the Washington D.C. Catholic women's college is about 65% Black and 30% Latina.
"Trinity is a model of change," McGuire said. "We had to go through a deep, deep change process in order to become the institution we are today."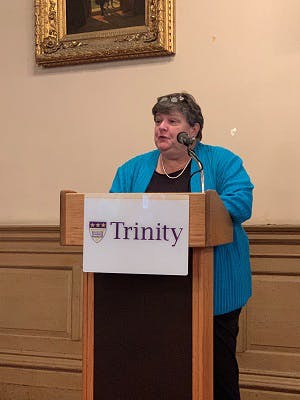 Trinity Washington University President Patricia McGuire
Now, the school is pursuing further changes to serve its diverse student body. Last month, Trinity Washington University launched Trinity DARE: Driving Actions for Racial Equity, a five-pronged plan to address systemic inequalities as an institution.
The stated goals of the program include widening career pipelines, broadening access, employing inclusive excellence pedagogy and practices, conducting research and promoting education on racial inequities and engaging in a self-examination process as a university. Each goal encompasses a list of
---
Read Full Article at www.diverseeducation.com
---