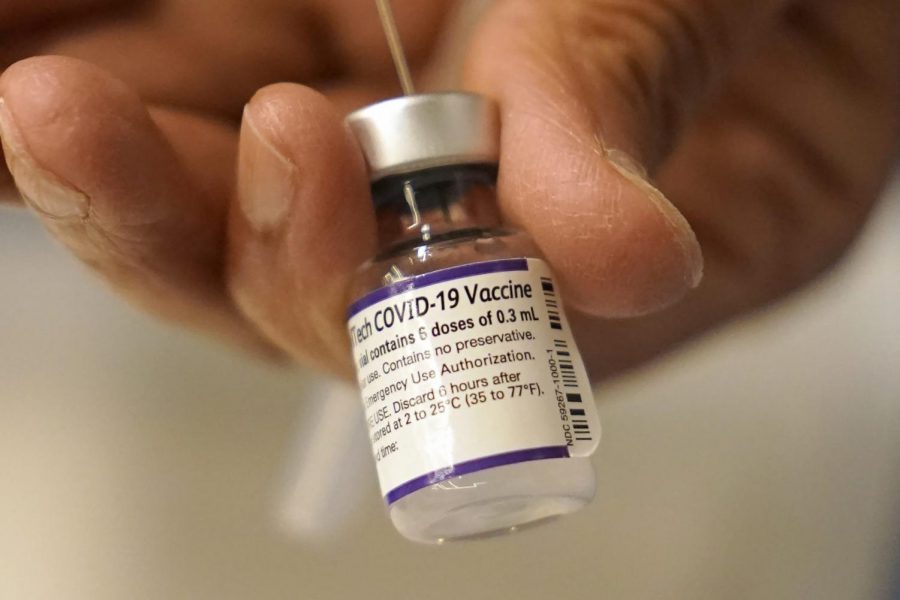 Dr. Manjul Shukla transfers Pfizer COVID-19 vaccine into a syringe, Thursday, Dec. 2, 2021, at a mobile vaccination clinic in Worcester, Mass. Pfizer said Wednesday, Dec. 8, 2021, that a booster dose of its COVID-19 vaccine may protect against the new omicron variant even though the initial two doses appear significantly less effective.
In an effort to counter low vaccination rates in South Shore, Ernest Sanders, executive director at South Shore Works, sent a team of "street wellness fellows" to distribute masks and hand sanitizers to community members in South Shore every day. The fellows also shared their own, unscripted experience with the vaccine to neighbors.
"That free gift is a way to get people to listen to you and to open up," Sanders said.
Sanders and his team at South Shore Works distributed around 38,000 masks and hand sanitizers, he said. But it didn't seem to make a difference.
"I thought I was making progress, and then quickly you just find out you are not," Sanders said. "We were once ranked the community with the highest number of [Covid-19] fatalities back in April of
---
Read Full Article at depauliaonline.com
---