GREENVILLE, N.C. (Stacker.com) — A land of contradictions from the outset, the United States was founded by enslavers who spoke passionately and eloquently about liberty, freedom, and justice for all. In the beginning, "all" was limited to men of European ancestry who were wealthy enough to own land. The Constitution's protections did not apply to most of the people living in America for most of the country's history—at least not in full.
Women—about 50% of the population—were not included in the country's concept of "all," likewise millions of slaves—and for a long time, their offspring. The descendants of the original inhabitants of the United States were commonly excluded from the promise of America, as were many immigrants, ethnic groups, and religious minorities.
Despite all the work that remains to be done, all of those groups and many others now enjoy freedoms that had to be won—won through the courts, through the court of public opinion, through mass demonstrations, through legislation, through boycotts, and in many cases, through martyrdom.
Fighting to expand the definition of "all" requires powerless people to challenge the power structures that benefit from their status as second-class citizens. They often do it at great risk to their jobs, their reputations, their homes, and in many cases, their lives. Even so, brave advocates and activists fought the good fight in every state in America. Each state has a unique story to tell about the epic struggles for civil rights that were waged there, as well as those that continue to be waged. The following is a tiny sliver of their collective efforts.
Using a variety of sources, Stacker identified a defining moment for civil rights in all 50 states. They stand out for different reasons and led to changes that lifted different groups, but they all prove how much can be achieved—and how much still remains to be accomplished.
Click through to find out your state's contribution to civil rights.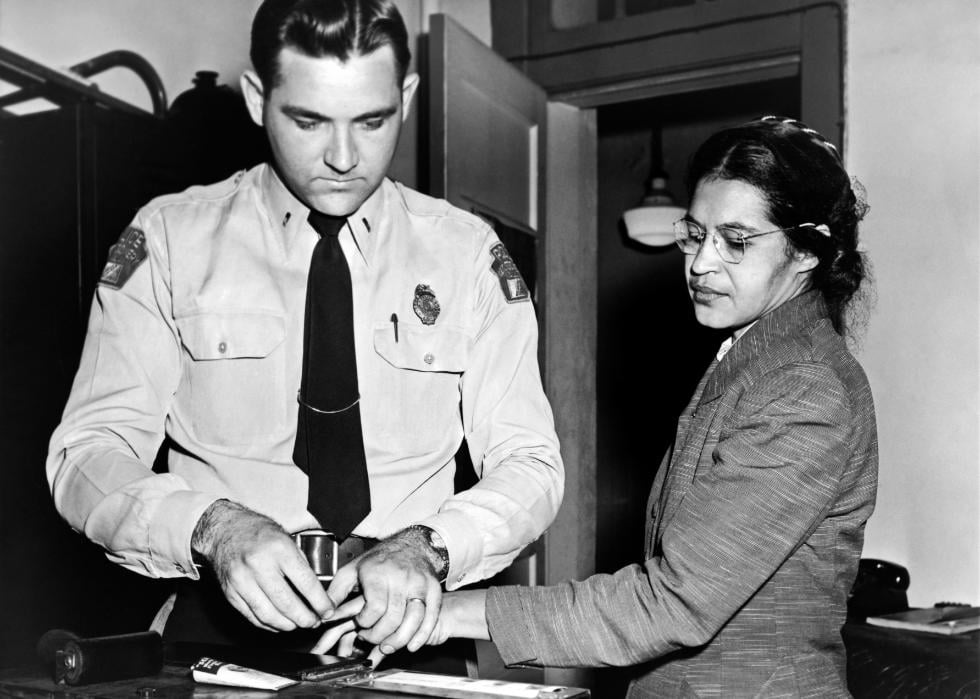 1 / 50Underwood Archives // Getty Images
Alabama: Rosa Parks takes a stand
The March from Selma to Montgomery took place in Alabama, as did the bombing of the 16th Street Baptist Church and some of the most important Freedom Rides. One moment, however, stands out as dramatic and consequential, even by the standards of Alabama during the civil rights era. On Dec. 1, 1955, the arrest of 42-year-old seamstress Rosa Parks for refusing to give up her seat on a city bus led to the Montgomery bus boycott, the first great victory of the movement.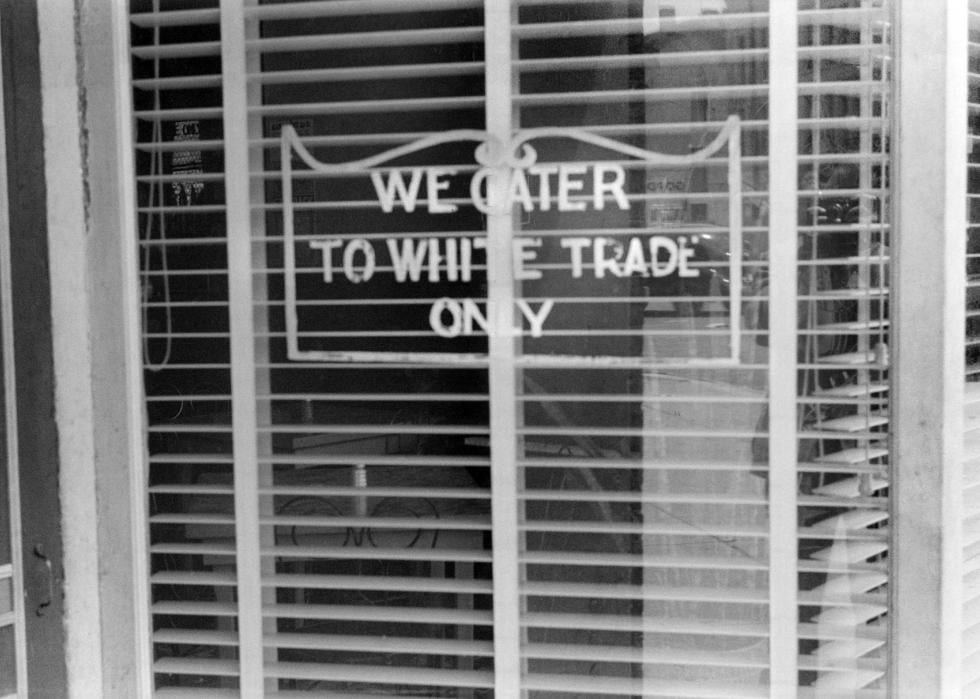 2 / 50Universal History Archive // Getty Images
Alaska: A night at the movies transforms a culture
Far from Alabama and 11 years before Rosa Parks took her stand, a teenager with a white father and Alaska Native mother named Alberta Schenck was arrested on March 11, 1944, for sitting in the "whites only" section of a movie theater in Nome, Alaska.
Although their plight isn't as well known as that of Black Americans in the South, Native Alaskans lived under their own version of Jim Crow—"no natives" and "whites only" signs were standard all over Alaska, just as in the South. Schenck's arrest ignited a burgeoning Indigenous rights movement whose activism led to the passage of the Alaska Equal Rights Act of 1945, nearly 20 years before Lyndon Johnson signed the 1964 Civil Rights Act.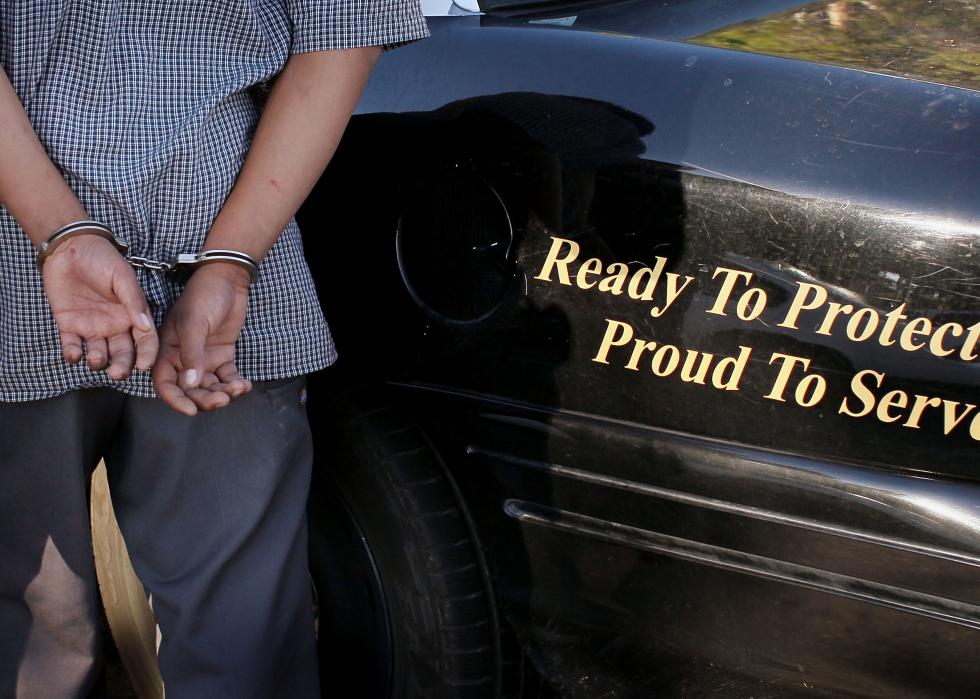 3 / 50Scott Olson // Getty Images
Arizona: Arizonans refuse to show their papers
In 2010, Arizona passed the most restrictive, most sweeping, and—in the eyes of its detractors—most racist immigration law in America. Among other things, SB1070 required immigrants to carry federal registration papers at all times and allowed law enforcement officers to demand to see the papers of anyone they suspected of being here illegally—with or without probable cause—and arrest them without a warrant.
Known as the "papers, please" law, the moment triggered the creation of One Arizona's Resilience in the Desert movement, which fights for vulnerable Arizonans no matter their backgrounds.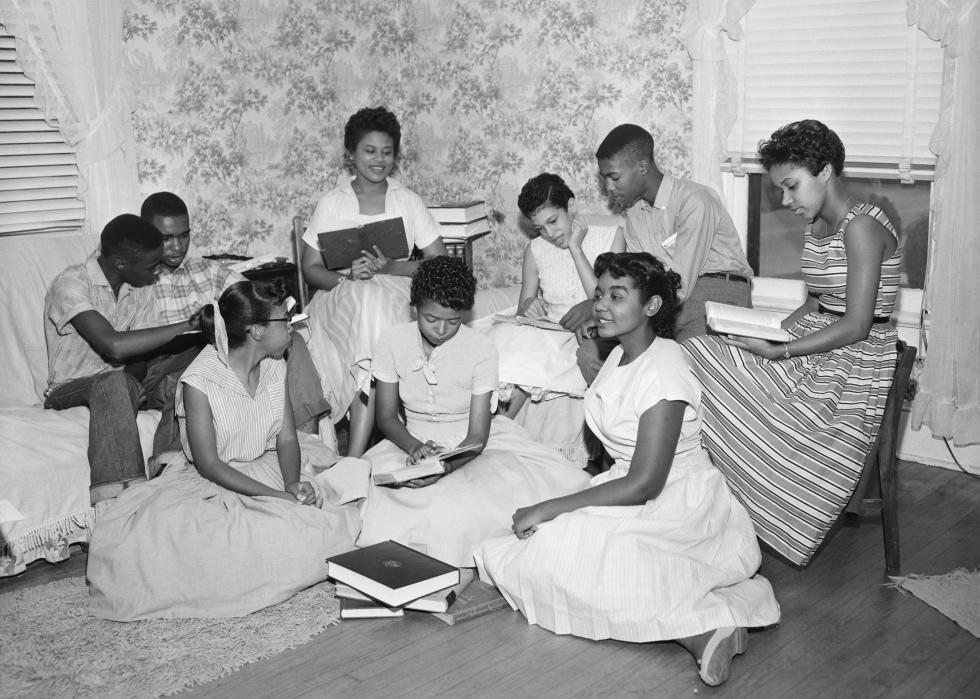 4 / 50Bettmann // Getty Images
Arkansas: Little Rock 9 go to school
In 1957, three years after the Supreme Court struck down school segregation in the Brown v. Board of Education decision, nine African American students attempted to integrate Central High School in Little Rock, Arkansas. It took several tries—they were physically blocked on the first few attempts by a combination of enraged white mobs and armed National Guard troops. Finally, President Eisenhower federalized the National Guard, ordering them to escort the students to and from the building, and on Sept. 25, 1957, the Little Rock Nine began attending classes at Central High.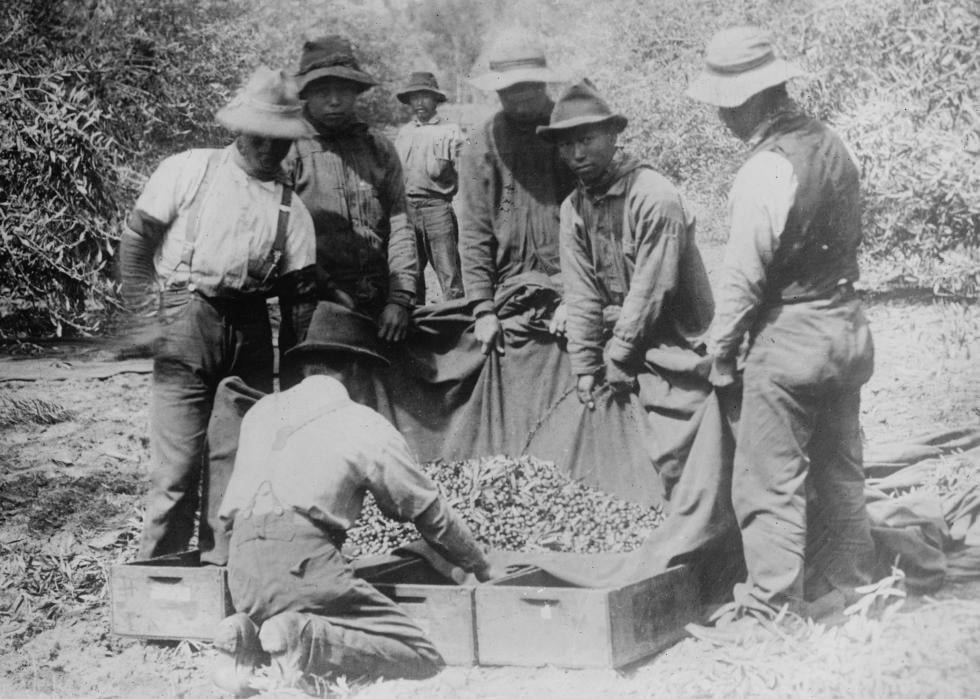 5 / 50Buyenlarge // Getty Images
California: Immigrant farmworkers stand up
Decades before Cesar Chavez popularized the plight of agricultural laborers in California, a coalition of Mexican and Japanese farmworkers blazed the trail that Chavez would follow. In 1903 in Oxnard, 1,200 immigrant laborers formed the Japanese-Mexican Labor Association, which would become the first union in California to win a strike against the state's formidable agriculture industry.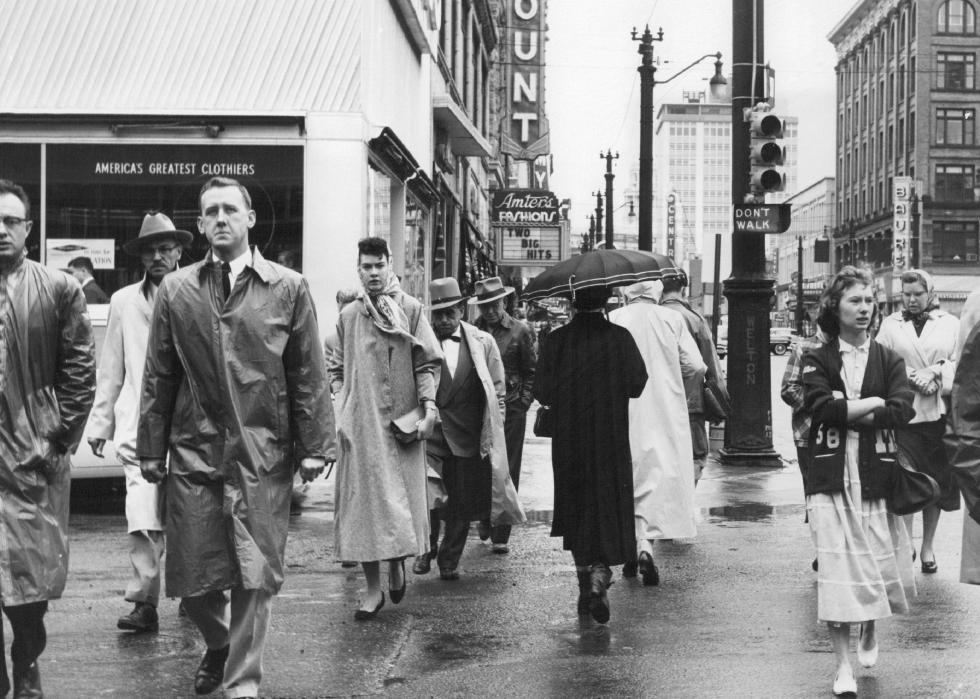 6 / 50Denver Post // Getty Images
Colorado: A cultural rainbow gets results
Colorado's sizable population of not only African Americans but also Native Americans, Mexican Americans, Roman Catholics, and Jewish immigrants all faced discrimination through the first half of the 20th century. Alone, these disparate underclasses did not have enough leverage to demand change—so they joined forces.
A multiracial, multiethnic civil rights coalition protested and petitioned until the state passed a series of sweeping civil rights laws in 1957 to protect vulnerable minority groups, outlaw discrimination in housing and employment, and repeal bans on interracial marriage.https://f1b3b5262e49a383d283832cf0208fdc.safeframe.googlesyndication.com/safeframe/1-0-38/html/container.html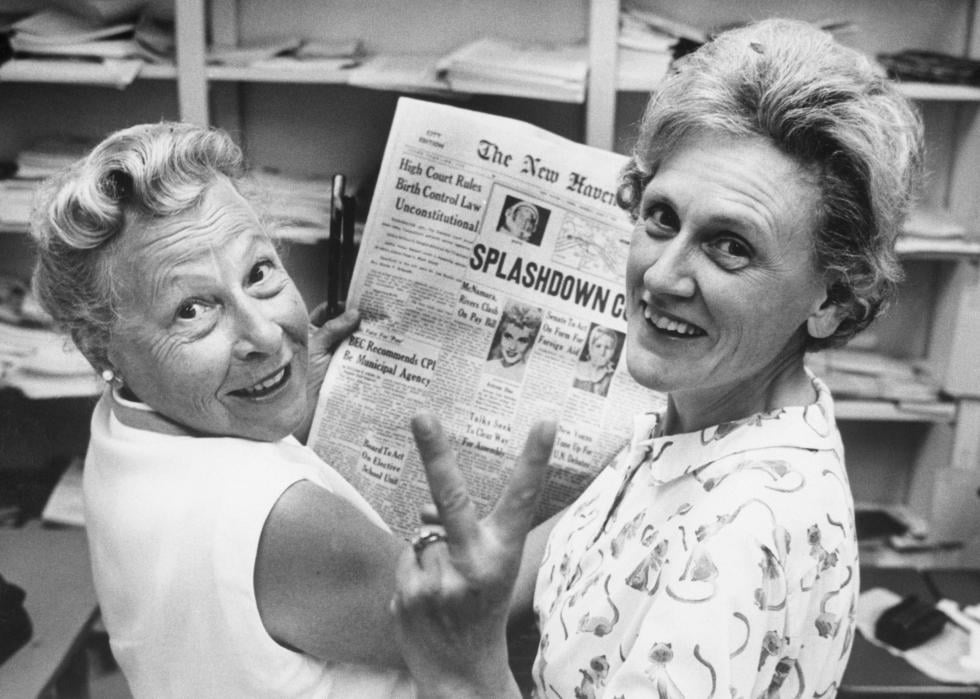 7 / 50Bettmann // Getty Images
Connecticut: Women get some privacy
A Connecticut reproductive rights advocate named Estelle Griswold took the state to court over its 19th-century ban on contraception. The case went all the way to the Supreme Court, which overturned the ban in the landmark 1965 case Griswold v. Connecticut. The case was a watershed moment that set the first legal precedent for a constitutional right to privacy.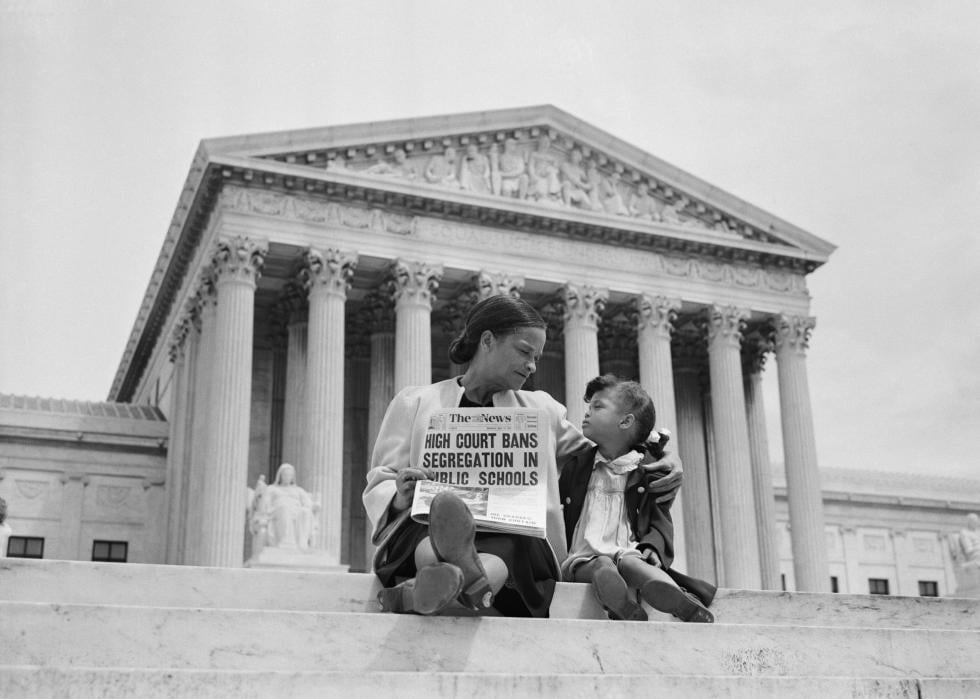 8 / 50Bettmann // Getty Images
Delaware: A road to Brown v. Board is paved
The Brown v. Board of Education decision that banned race-based segregation in schools was actually the culmination of five separate lawsuits, all of which were filed to challenge the "separate but equal" doctrine that propped up Jim Crow. One of them, Gebhart v. Belton, played out in Wilmington, Delaware, where African Americans faced discrimination and segregation modeled after the Deep South.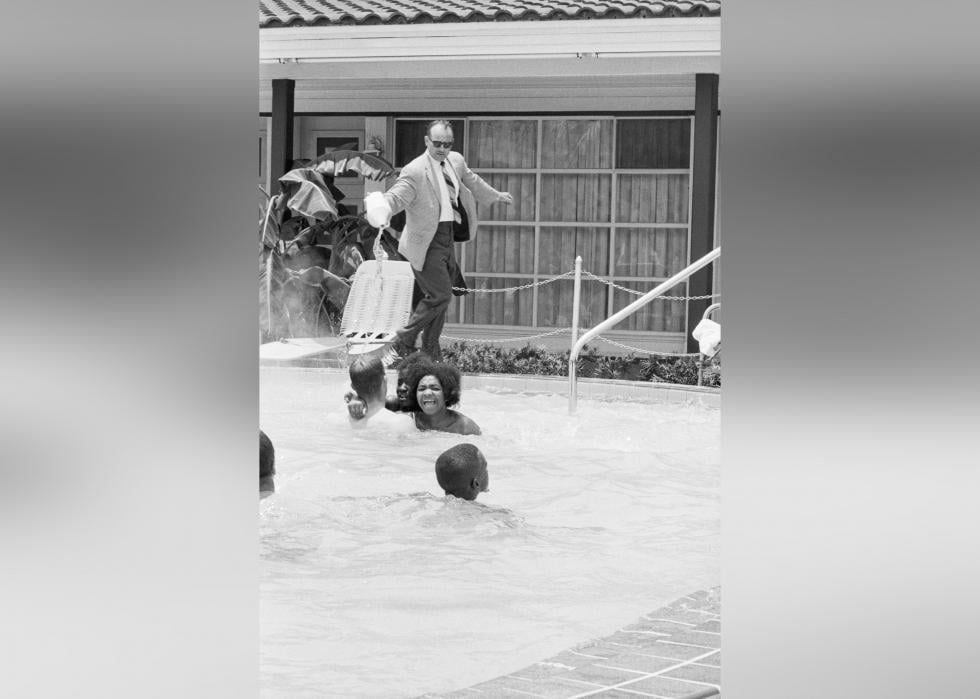 9 / 50Bettmann // Getty Images
Florida: A sea change starts in a swimming pool
On June 18, 1964, civil rights activists went into the whites-only pool of a segregated motel in St. Augustine, a hotbed of racial strife in Florida. The motel's owner, James Brock, responded by pouring deadly muriatic acid into the water. Although the incident is largely forgotten now, it caused national outrage and helped to end an 83-day Senate filibuster on the Civil Rights Act, which was passed the very next day.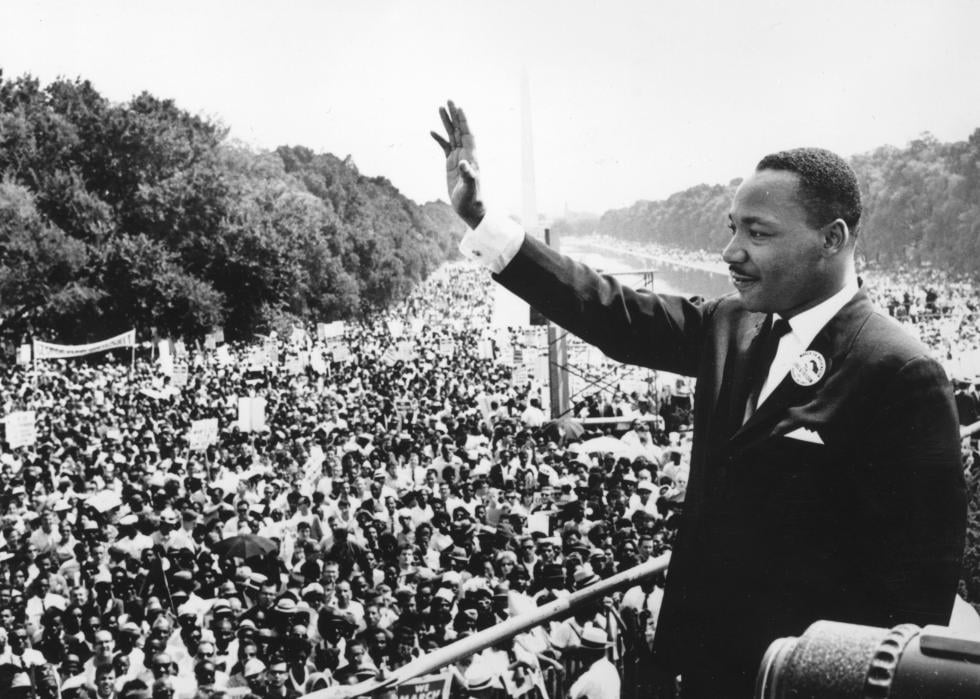 10 / 50Agen
---
Read Full Article at www.wnct.com
---