New partnership aims to help Albemarle schools better support Native American students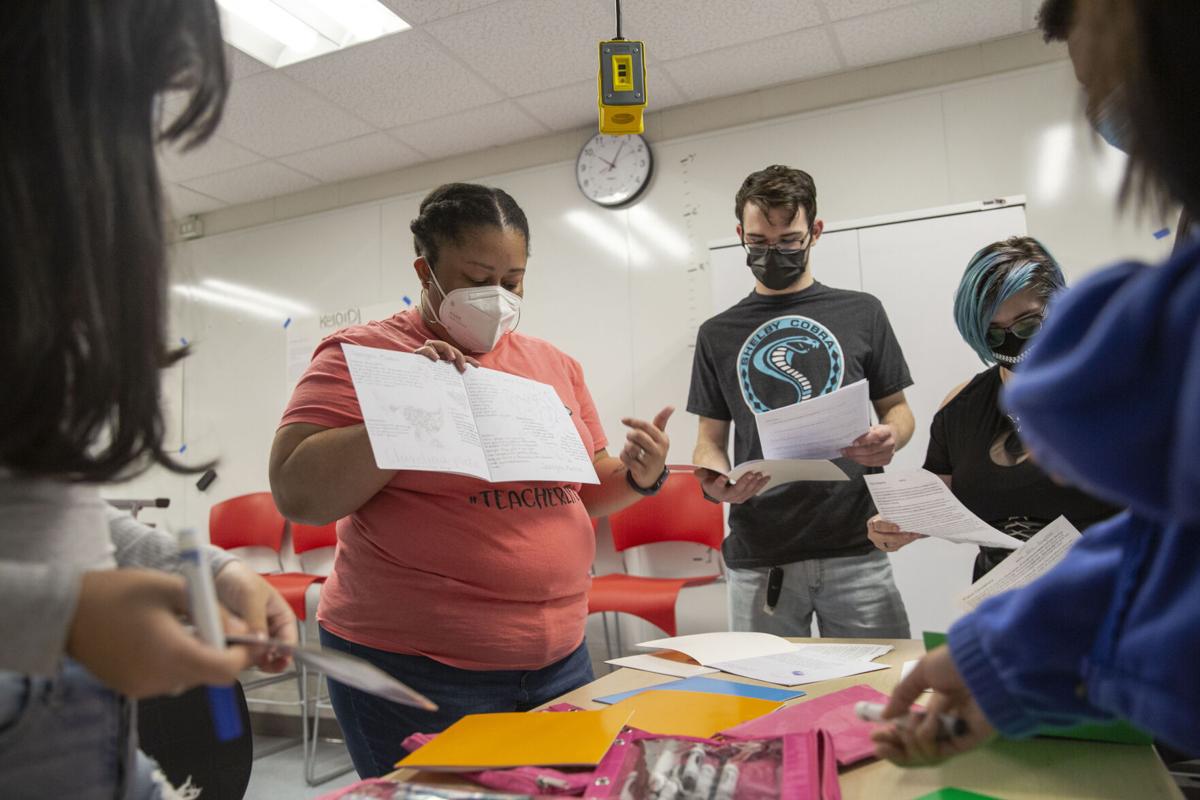 As a student, LaNika Barnes didn't see herself represented in what she was learning in school, something she's working to rectify as a high school science teacher.
"My goal is to always be able to help ensure that other students, no matter their background, don't go through the same type of non-representative conversations and educational experiences that I faced," said Barnes, a Black woman whose mother's family was part of the Haliwa-Saponi tribe in North Carolina.
Barnes is part of a team of teachers in the Albemarle County school division working to ensure school curriculum materials include more perspectives and voices to reflect the communities they serve. For example, as part of a unit on macromolecules, nutrients and "how what we eat becomes a part of who we are," Barnes said she had students read "Fry Bread: A Native American Family Story" discuss the different macromolecules connected to the ingredients mentioned in the book.
"So it makes it relevant to what we're learning," she said. 
Albemarle County and other school systems across Vi
---
Read Full Article at dailyprogress.com
---