As a profession, we can, and must, ensure diversity, equity, and inclusion.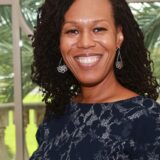 Recently, many bar associations and other membership organizations have required that any panel discussion or presentations have diversity among its speakers. This move reflected a desire to make real progress in diversity, equity and inclusion (DEI) work within the legal profession. Several organizations, including the ABA (American Bar Association), decided to adopt this stance as a formal policy.
Interestingly enough, in the face of these efforts, the Florida Supreme Court, in an opinion released April 15, 2021, prevents The Florida Bar from accrediting continuing legal education (CLE) programs by organizations with diversity "quotas" in their CLE panels. The order prohibits The Florida Bar from approving any CLE program from a sponsor using "quotas based on race, ethnicity, gender, religion, national origin, disability or sexual orientation in the selection of course faculty or participants." In particular, the order invalidated The Florida Bar's Business Law Section's diversity policy.
The ABA took issue with the opinion since its ABA CLE Diversity and Inclusion Policy mirrored that of the Business Law Section. The ABA chimed in on the Opinion and explained that the ABA CLE Diversity and Inclusion Policy is "one of inclusion, not exclusion." The ABA was seriously concerned since the effect of this order was to bar CLEs that were planned and scheduled but had not yet been approved. The Florida Supreme Court has since revisited the issue, doubled down on its "quota" analysis, and extended the date to enforce its new policy.
The Opinion equates the diversity mandates with "race quotas," which were deemed unconstitutional by the U.S. Supreme Court. The Opinion states that "[q]uotas based on characteristics like the ones in this policy are antithetical to basic American principles of nondiscrimination." This is a very strong statement against the
---
Read Full Article at floridapolitics.com
---