NEWYou can now listen to Fox News articles!
FIRST ON FOX: Members of the House of Representatives' Republican Study Committee (RSC) are demanding answers from the State Department over their plan to appoint a Special Representative for Racial Equity and Justice.
RSC chairman Jim Banks of Indiana led the letter, signed by 37 of his House Republican colleagues, asking Secretary of State Antony Blinken about the leaked decision to appoint the official.
"America should be a beacon of life and liberty, not abortion and equity," Banks told Fox News Digital in a Friday statement.
SEN. BLACKBURN'S PLAN TO 'DE-WOKEIFY' THE MILITARY FOILED BY DEMOCRATS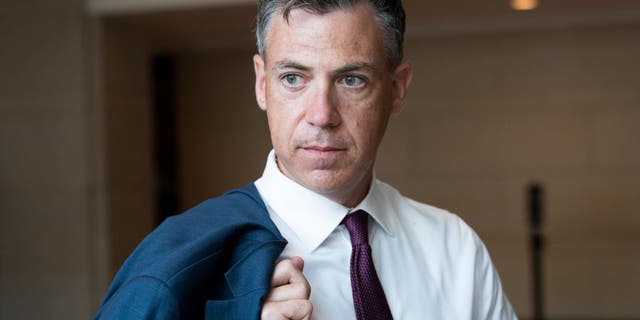 Rep. Jim Banks, R-Ind., believes the "left is obsessed with indoctrinating kids." ( (Tom Williams/CQ-Roll Call, Inc via Getty Images)
In the letter exclusively obtained by Fox News Digital, the lawmakers wrote about their concern regarding the planned appointment for the special representative, pointing to President Joe Biden's executive order requiring federal agencies to produce an "Equity Action Plan" and citing the order's language that "includes terms like 'advancin
---
Read Full Article at www.foxnews.com
---